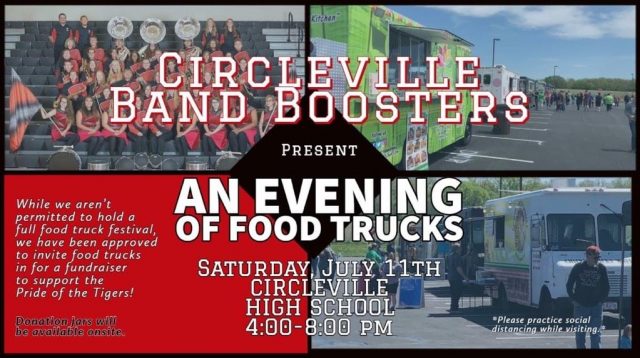 CIRCLEVILLE – Circleville Band Booster will host their annual food truck event as a fundraiser for the group. The Fundraiser will be different this year due to COVID-19 pandemic.



"While we aren't permitted to hold a full food truck festival, we have been approved to invite food trucks in for a fundraiser to support the Pride of the tigers," said the Circleville Band Boosters.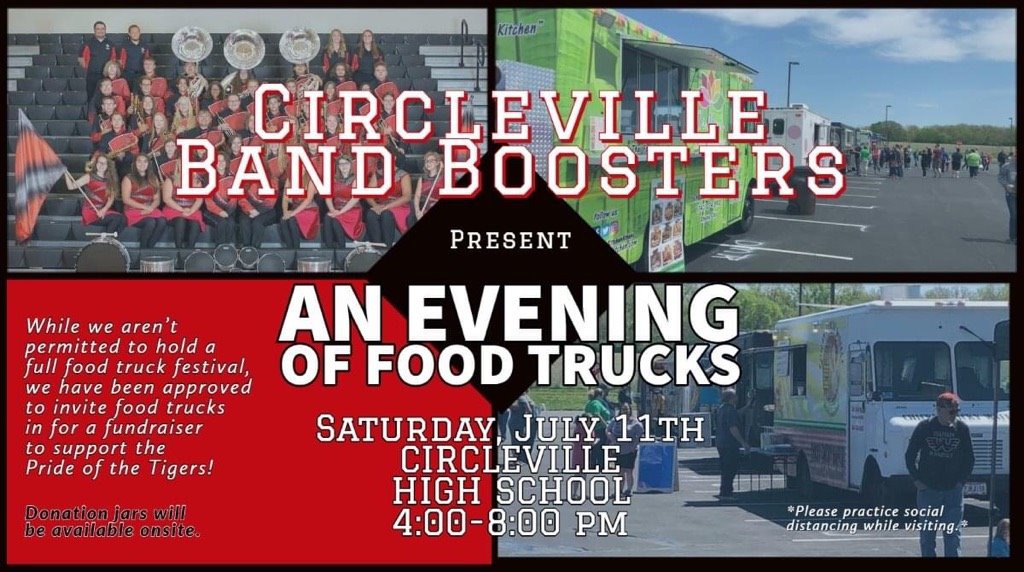 Seven food trucks will be offered for your casual tastebud experience, Dj services will be provided by Tune Stone Studio. The Band Boosters will have a jars onsite to collect for the band program this year. Proceeds of the fundraiser go toward the many expenses of the band program such as band meals, uniforms, music, equipment, equipment transportation, and competition expenses.



"Folks are encouraged to bring chairs and encourages to keep social distance"
Food trucks will be spaced in several parking lots across the schools main campus, check the chart below.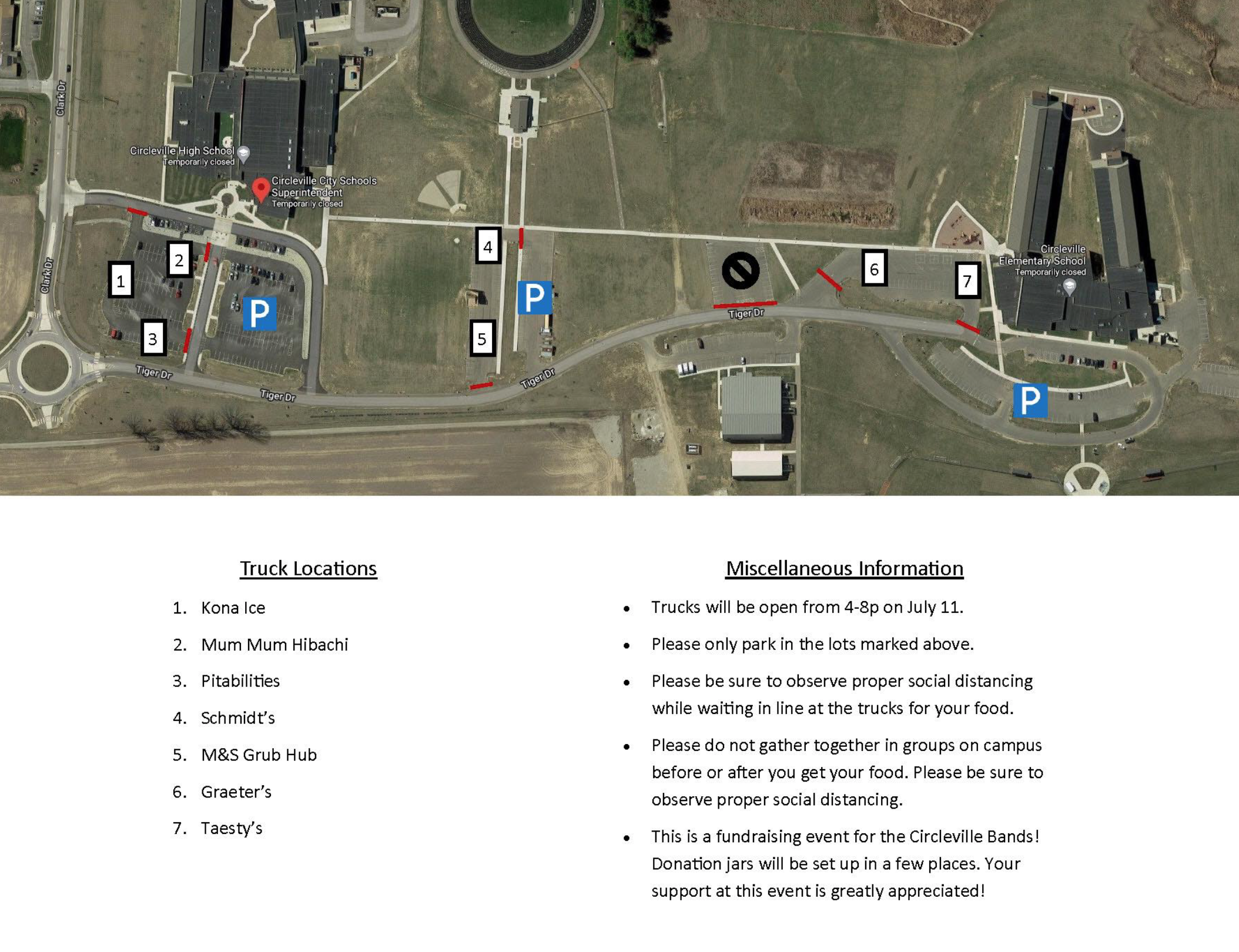 The boosters will be hosting some local favorites plus some out of town trucks that you may have not seen before. We will be hosting Taesty's, Schmidt's Sausage Truck, Pitabilities Food Truck, Mum Mum hibachi, Graeter's Ice Cream, M & S Grub Hub and Kona Ice of Lancaster and Buckeye City.