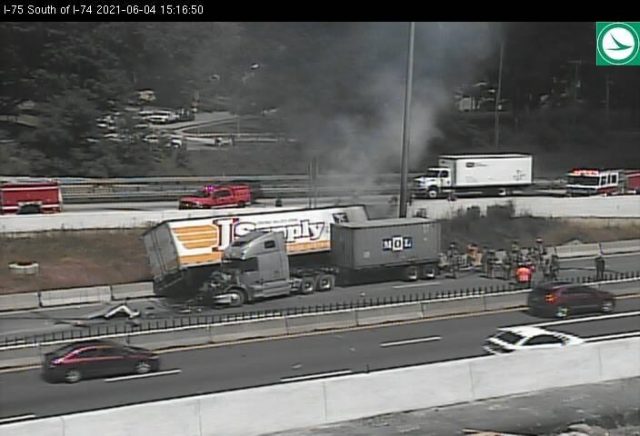 At approximately 3:03 PM on June 4, 2021, a southbound tractor trailer lost control on I-75 near the 3.8 mile marker. The tractor trailer crashed through the concrete center barrier and traveled into the lanes of northbound I-75. The tractor trailer then struck a northbound tractor trailer in the far right lane nearly head-on.
The southbound tractor trailer then caught fire and the driver and passenger were unable to escape and died at the scene.
The driver of the northbound tractor trailer was treated at the scene by the Cincinnati Fire Department.
I-75 remains closed as the trucks are being removed from the scene.
The roadway will remain closed until ODOT crews can repair the extensive damage to the concrete divider.
Those who lost their lives in this crash remain in our thoughts and prayers.