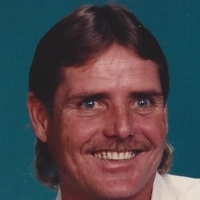 Christopher Alan Graessle, age 57 passed away September 9, 2017. He was preceded in death by his parents John "Jack" and Christine, brothers Robbie and Steve, father-in-law and mother-in-law Edward and Patricia Thompson. Survived by his loving wife and best friend of 26 years Judy, sons and daughters Christopher, Dana, Cara, Candace, John, Brad, Nate, Phil, Brandon and Donavan; grandchildren Brynden, Ayden, Reagyn and Coy; sisters Connie (Steve), Cindy (Dean), Boo (Sam), sisters-in-laws Sue, Ruth, Karen, Carol; brother-in-law Jeff (Michelle), many nieces, nephews and cousins; and his two family dogs Rex and Max (his best buddies).Chris lived enough in his lifetime, as short as it was cut, to fill several lives. Christopher was raised on the Hilltop and had a very colorful upbringing with his siblings, something he enjoyed telling stories about whenever someone would be willing to listen.
- Advertisement -
Never somebody to shy away from attention, one story from his childhood saw him doing headstands at a local bar, showing off, which would be rewarded in the form of  Cokes from the amused bar flies. In his early adult years he spent time as a roadie for bands and his fondness for music only grew as he did; this was something well known by just about anyone who met him, including his neighbors. Christopher found he was a skilled Ironworker and shared his lifelong profession with his father and his brothers. He was very proud about his accomplishments in this area and loved to talk about how he helped to build some of the largest buildings in Ohio. Chris was an avid sports fan since childhood, he played football, basketball and baseball as a kid and played softball for adult leagues later on. Chris's favorite sports teams were The Kentucky Wildcats for college basketball and The Ohio State Buckeyes for college football. If you needed to find Chris on a Saturday during college football season, you could rest easy knowing that he would be in his favorite recliner chair, cheering (and swearing) his Buckeyes on.
- Advertisement -
Christopher had a great appreciation for the deeper things in life, he was not one for material possessions. His family and friends are what he treasured. He was a simple man. He loved the outdoors, walking at the park, often stopping there to playing basketball with his family. He loved to fish. Among the things he wanted to do before he passed away was to take a trip to see the Giant Redwoods as he had recently become fascinated by them.  Christopher was as outspoken a person as they come. No one who ever met him had to wonder how he felt about them. He was a person who was both brutally honest and a person who loved with his whole heart, he could make you smile and laugh just as quick as he could make you cry. Chris would do or give up anything for the people he cared about. Among the most charismatic people you'd ever meet, there's no one else like Christopher. He will be missed. Friends may visit Friday from 9:00 AM until time of funeral at 11:00 AM at THE SPENCE-MILLER FUNERAL HOME 2697 Columbus Street Grove City. Ohio. Interment will follow at Jackson Twp. Cemetery Circleville, Ohio.