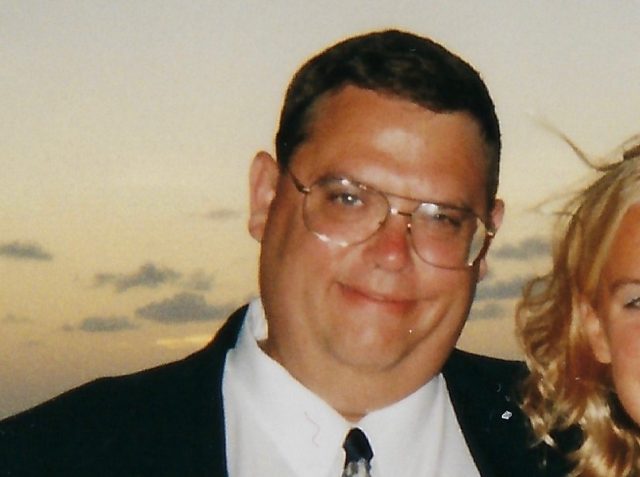 Christopher Augustus Stallman Jr, beloved father, grandfather, brother, teacher, and friend, passed away peacefully at his home on April 23, 2023.
He was 62 years old.
Chris was born to Sarah and Christopher Augustus Stallman in Columbus. He grew up in a loving family and worked alongside his dad for many years, sharing in his father's love for woodworking, skilled carpentry, and housebuilding.
Chris had a passion for western movies, spending time with his grandchildren, and swimming at the YMCA. He was a great listener. He always made time to listen to others and to help them problem solve.
Chris adored his grandchildren. Chris was known for always bringing Wittich's candies to share with his grandchildren. He loved playing hide and seek with them. He had a great sense of humor, and famously joked that he never ate a vegetable in his life.
Chris inspired and challenged students to strive for their potential throughout his career as a teacher at Teays Valley Middle School for over 25 years. He believed in creating more opportunities for kids. He founded the middle school wrestling program and was instrumental in the creation of the Teays Valley High School swim team.
Chris's family and grandchildren will always remember him for his kind heart, his love for his family, and his dedication to his students.
Chris is preceded in death by his nephew, Jason Tackett, and his parents Sarah and Christopher Augustus Stallman. He is survived by his daughter, Margaret (Ashish), two grandchildren Avani and Devin, former wife Kristen, and siblings Anne (Keith), Charlotte, and David (Mary). Chris also leaves behind his girlfriend Penelope, who will always cherish the memories they shared together.
A memorial service for Chris will be held on May 3, 2023 at 10AM at Green Lawn Chapel. He will be laid to rest in Green Lawn Cemetery. In lieu of flowers, donations can be made to the Wagnalls Memorial Library Master Gardeners in memory of Chris Stallman Jr. Chris will be greatly missed by all who knew him.
Online condolences can be made to www.wellmanfuneralhomes.com.