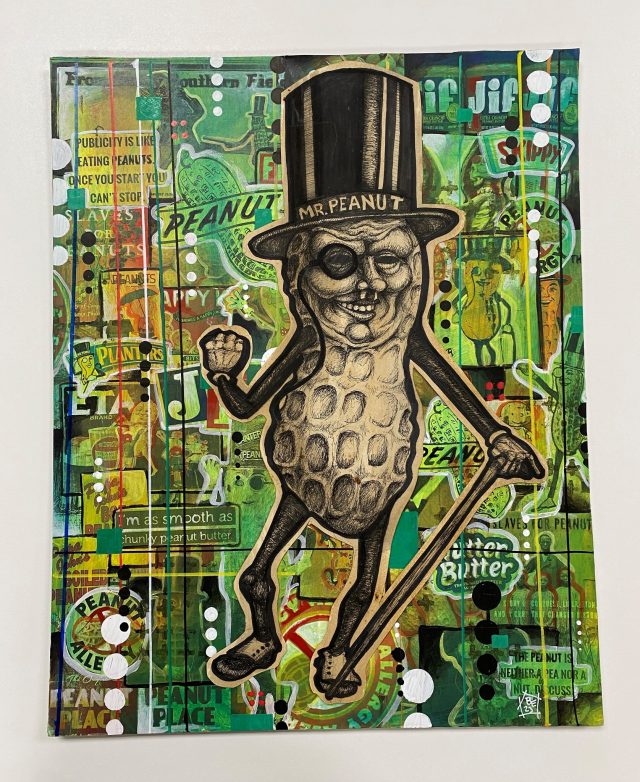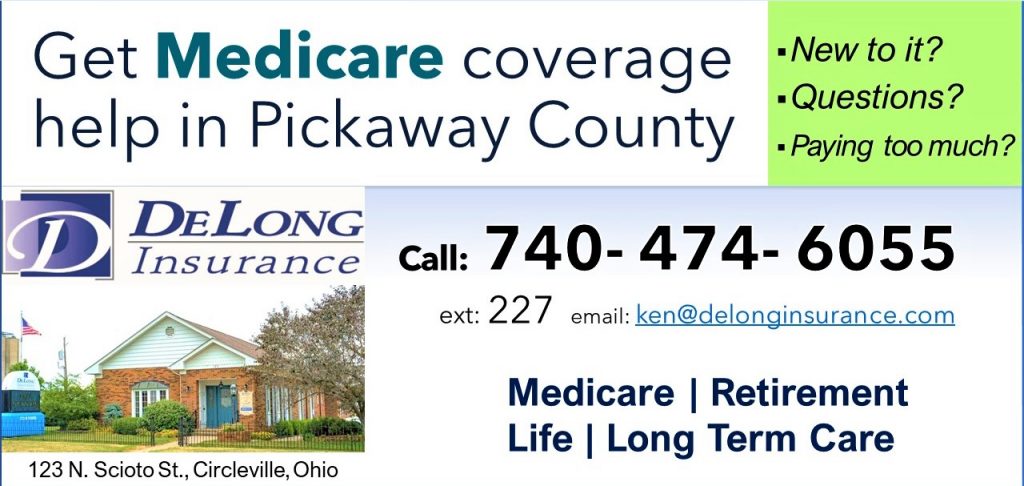 Yoctangee Park, Chillicothe — The Pump House Center for the Arts continues to have changeovers and activities as September moves into October and November, as posted on their Facebook page.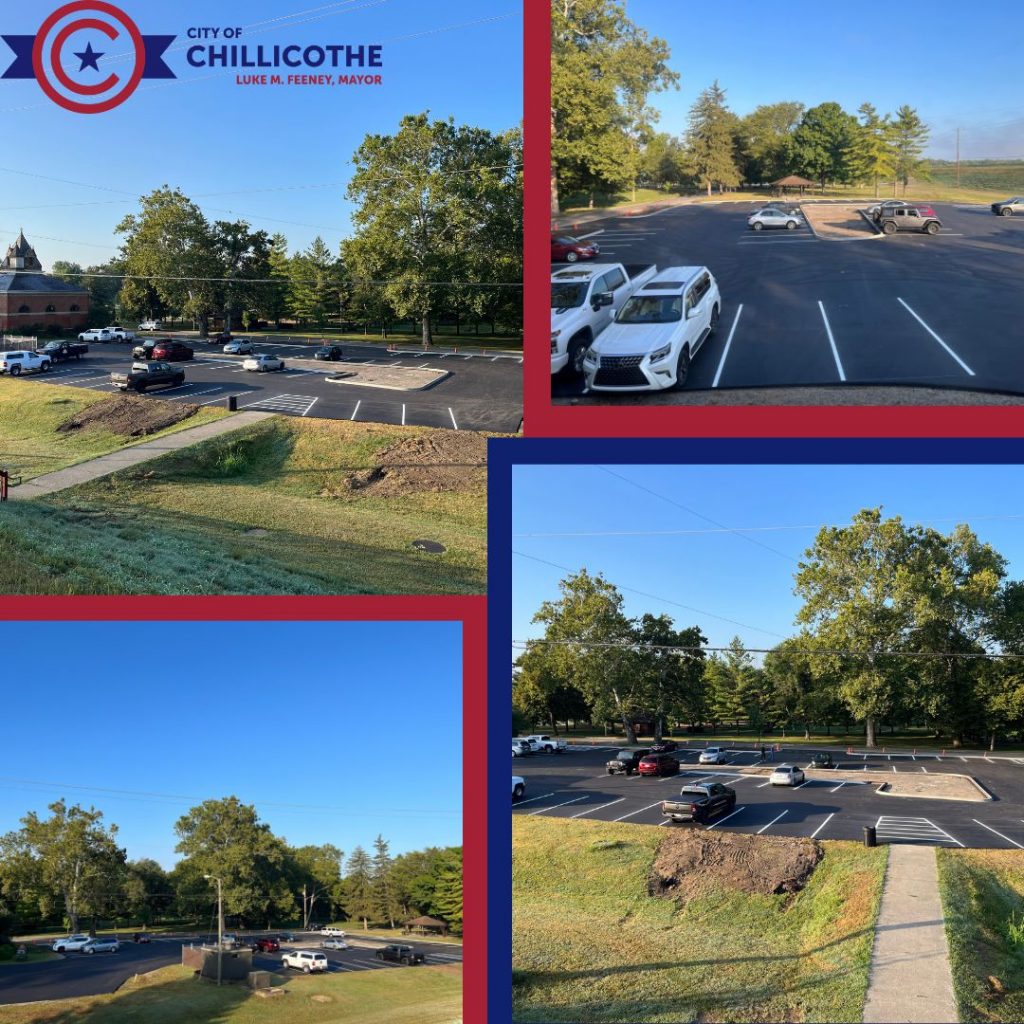 First, the city paved the parking lot in Yoctangee Park for possibly the first time ever during the week of September 11th. It now has 65 designated parking spaces plus what will be a landscaped island.
---

There are only two days left to view "The Hills" annual judged art competition. I could not cover the opening reception as I usually do, so instead I interviewed the judge.
But that show comes down after Saturday…for the month of Halloween.
The works of Brent Elam will be installed by Tuesday, and the opening reception will be Thursday, October 5th. Meet the artist, view the new show, and enjoy light refreshments 6:30 to 8:30pm.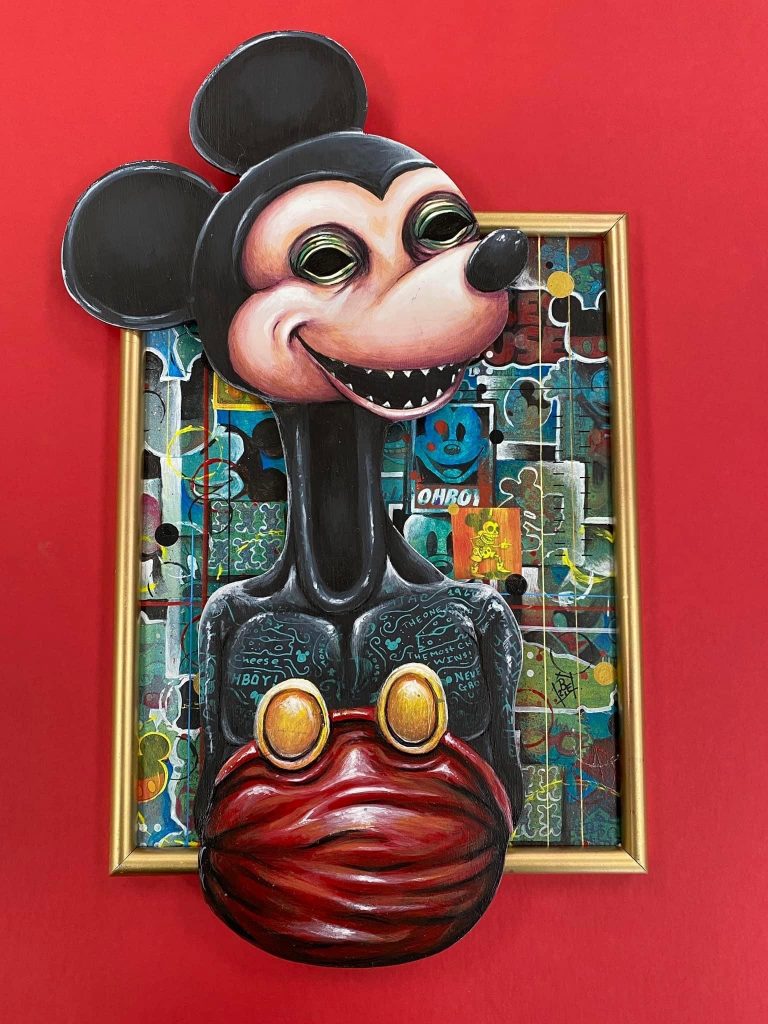 ---
The "Fix the Bricks" fundraising campaign continues, with an evening of music and a catered dinner at The Postmark October 19th.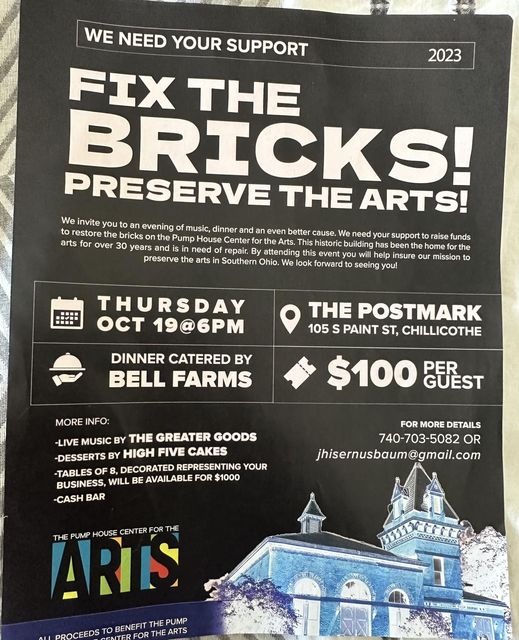 ---
Then, in association with the Southern Ohio Writers Collaborative, the Pump House hosts its second annual free writers conference 8:30am to 4:30pm Saturday, November 4th.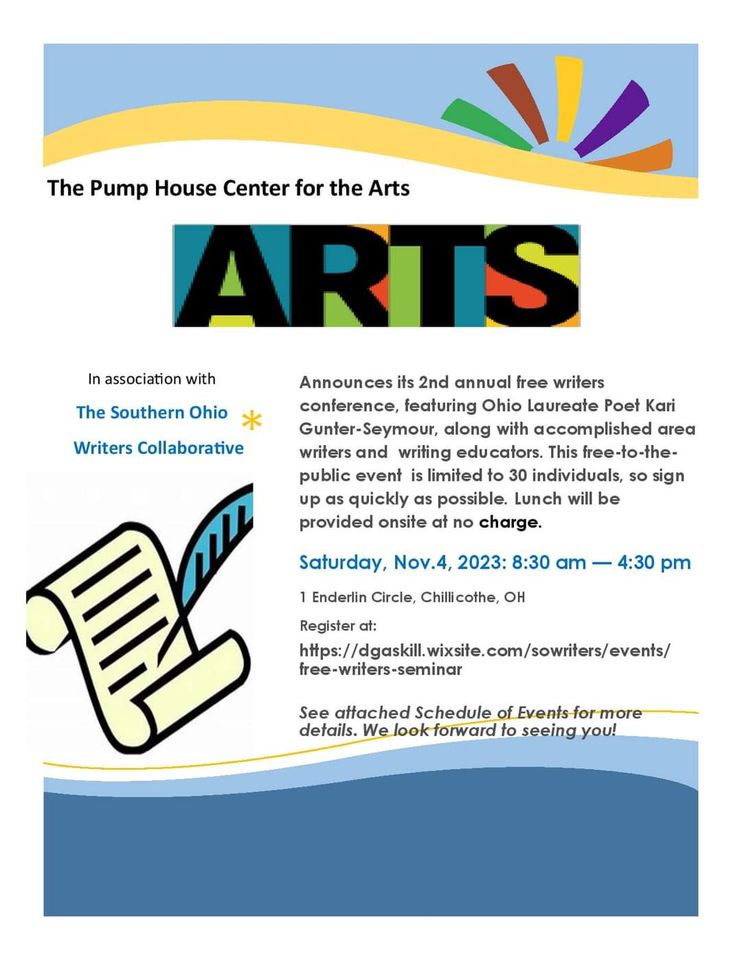 Chillicothe's free public art gallery has a Facebook page and website.