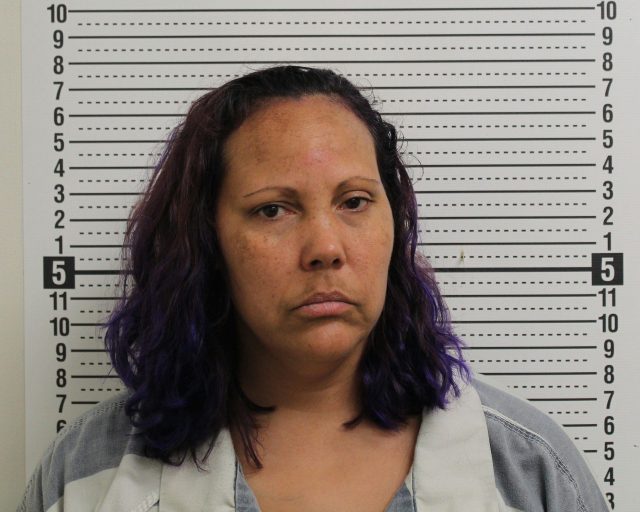 Chillicothe – A woman was arrested and charged with obstruction and tampering with evidence after police responded to a person passed out in a car.
According to the Chillicothe police department, they were dispatched to 66 Zander Dr, in reference to a suspicious person. Dispatch had notified that an unknown female was either passed or asleep in her vehicle parked at the residence. Upon arrival, they observed a silver Honda parked in front of the residence. A female in the front driver's seat who appeared to be sleeping was woken up and was identified as Andrea Holt.
During the interaction, one of the officers noticed something on the floor, and after asking what it was that's when Holt got defensive.
"I noticed a yellow bag on the floor board which appeared to contain two small white rock-shaped objects. I had Andrea step out of her vehicle and step away from the driver's door toward the back of her vehicle. Andrea then moved back up to her door and stated I was not allowed to look through her vehicle without a warrant. I told Andrea that the yellow bag was in plain view when she opened her vehicle and to step back out of the way. At this time Andrea turned around and went back into her car grabbing the yellow plastic bag. Officer Claytor and myself then grabbed hold of Andrea to pull her back out of her vehicle in an attempt to keep Andrea from tampering with the bag," the officer said in the report.
bag. The bag was collected and will be sent of to BCI for testing of the white powdered substance. Holt was arrested and charged with obstruction and tampering with evidence, she was transported to the RCJ.