CHILLICOTHE – Several suspects were able to flee Chillicothe police on foot after a high-speed chase, but it was a wet and cold walk home.
Accoridng to reports around 2:07 am on Saturday Chillicothe police attempted to pull a vehicle over on Douglas Ave for no license plate on the vehicle, when the officer turned on his lights the vehicle took off through the city on a high-speed chase.
The vehicle blew down Charleston Pike, Route 50, Ginger Hill road, and into Tar Hollow state park where police terminated the pursuit because of the winding hill trails of the park. Shortly afterward the police found the vehicle abandoned on Park road 11 and attempted to use a K9 to find the driver and other suspects.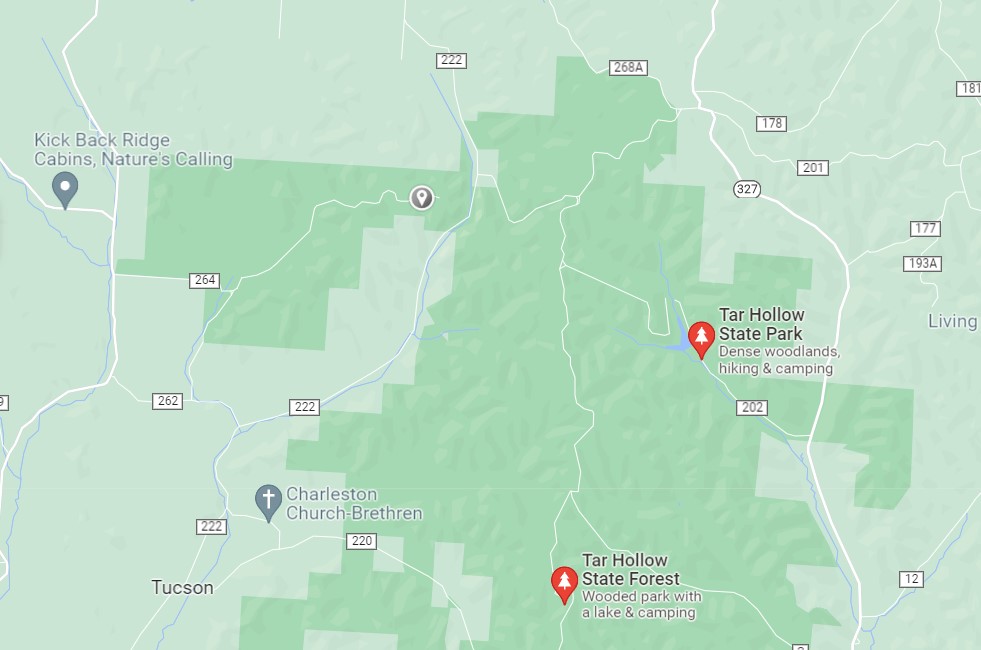 Eventually, that search was ended the vehicle was reported as stolen and towed from the scene leaving the suspects in the wet cold 30-degree woods to walk their way out.
At this time it is unknown if police had an id on any of the suspects in the vehicle. If you saw anyone around 3 am walking out of Tar Hollow please contact the police.
UPdate: OSP and Ross Sheriff office was also involved in the chase.