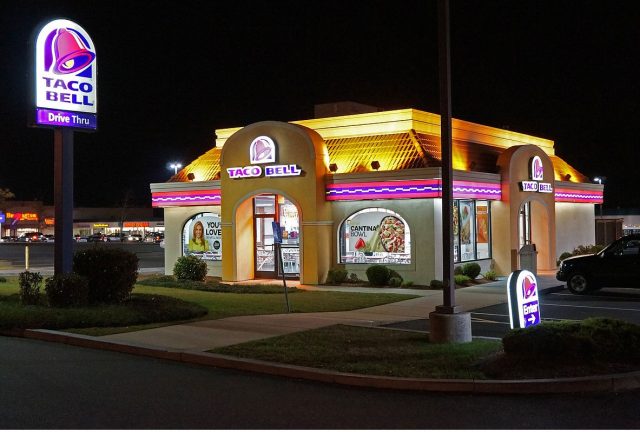 Chillicothe – Police were called to the scene of a fight at the local Bridge Street Taco Bell drive-thru over the weekend.
Chillicothe police were called on Saturday around 11 pm to Taco Bell in reference to an active fight. According to the report, a man and his current girlfriend were in the drive-thru line waiting to order food when an Ex-Girlfriend showed up. The Ex when seeing the man approached the car and confronted the new couple with drama.
The man got out of the car and confronted the ex after she slammed the hood of the vehicle with her fists. When he did the ex threw a punch striking him in the face, the man then gave her a shot back also in the face, and the ex left the scene.
The man after ordering his food told police that he didn't want to press charges on his ex who he named.
Police noted that the Ex who had left the scene had active warrants for her arrest.