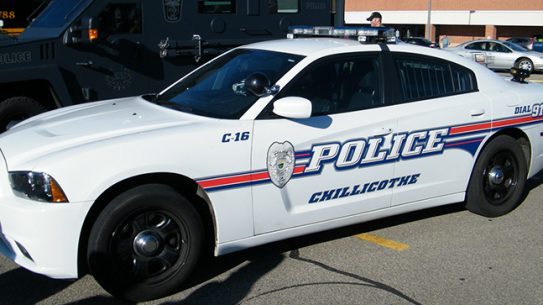 Chillicothe – A man decided to continue to harass a woman after serving her his own 3-day eviction in Chillicothe.
Chillicothe Police Department responded to the 300 block of E. Main
Street to investigate a disorderly issue. When police arrived the tenant and the property manager were on the scene.
According to multiple reports, the tenant at this location was served a 3-day notice for eviction and when the tenant didn't move out the property within those days the manager entered the property and changed the locks. Police explained to the property manager that the 3-day eviction was only part of the eviction process and they would have to go to court to legally evict the tenant.
The tenant explain to the police that on July 10th she had a moving truck and had already begun moving out but was not able to fully move in the 3 days and was still inhabiting the home.
The property manager fought back against the police response that a 3 day notice was not sufficient to take possession if the tenant doesn't voluntarily leave saying, "he has used the three-day notice on other properties and has never had an issue." and stood strongly against police in the matter. The officer warned the property manager identified as Brendan A. Correira that he needed to adhere to the eviction process and that entering a private residence without proper notice could result in criminal charges.
Correira did not adhere to those warnings and according to police he sat around the home and harrassed the tenant for the next few days, on July 15th he entered the home again and changed the locks, police were called to the location again. When they arrived they found the landlord seated on the bed of his pickup truck around the back of the residence. On Correira's person, he had in open view a Sig Sauer P365 on his hip in a holster. Video evidence from the tenant showed the property manager entering the property again and changing the locks. the tenant told the police he did not have permission to enter the property. She advised the police that since the police warning he had changed the locks on her twice.
Correira was placed under arrest and transported to the Ross County Jail where he will remain until his initial court appearance or a bond is posted. Correira is charged with his violation of section 2911.12(B) Burglary of the Revised Code