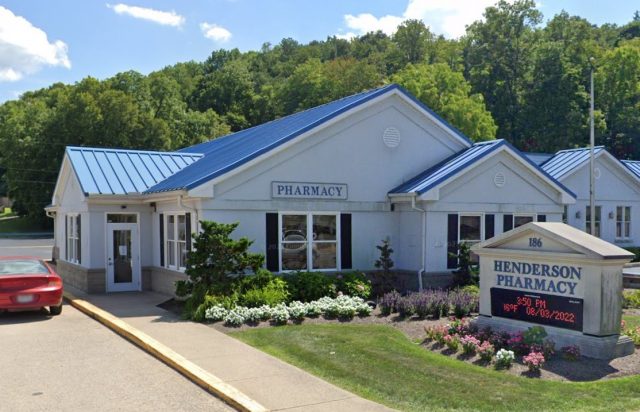 CHILLICOTHE – Police are investigating a break-in theft at a local Pharmacy over the weekend.
Accoridng to the Chillicothe Police department while on patrol police responded to 186 W Main St (Henderson's Pharmacy) in reference to multiple burglary alarms from the business including a glass breakage alarm. When the officer arrived he observed the glass of the southeastern door had been broken and the business had been entered. The building was cleared and no one was located inside. A medicine cabinet had been disturbed and a large container of pills was on the floor next to the cabinet.
Video footage of the incident was played back via a camera system. The
the suspect is a white male and was dressed in all black including a black mask and gloves. The suspect has a light build and is seen entering the property from the south parking lot right at midnight on 10/7/22. The suspect is seen using force to break the glass on the outer and inner door to the business and then enters. It appears the suspect is alone and arrived and left on foot.
Once the suspect is inside, he peruses one of the medicine shelves, opens a cabinet under the counter, and lastly opens a large medicine counter where he selects a nonscheduled drug before dropping it to the floor and fleeing the business the same way he entered. The suspect leaves the business at approximately 0002 hours and is in the business for around two minutes before fleeing.