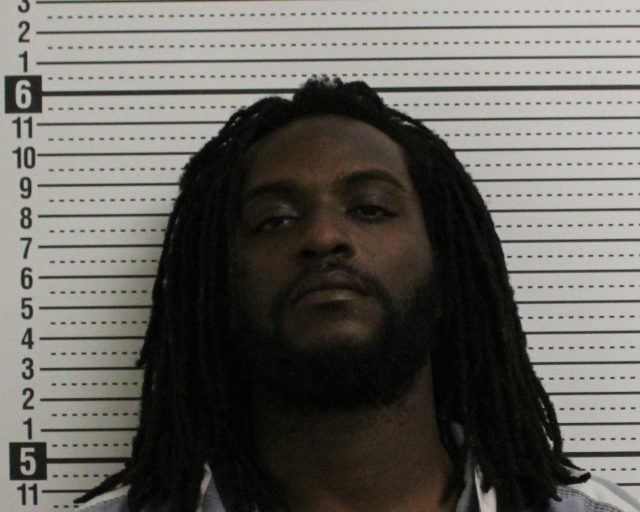 Chillicothe – A man was arrested after police found drugs and guns inside his vehicle along with a spent 40 caliber casing.
According to the Chillicothe police department, they made a traffic stop on 11/12/22 around 11:42 am due to a vehicle parked in the East/West alley behind 365 E 2nd St completely blocking the alleyway for other traffic. When the officer walked up on the vehicle two people were inside. The driver told police that his window did not work on and the officer opened the door to speak with the suspect, when he did in plain view was a digital scale with residue on it.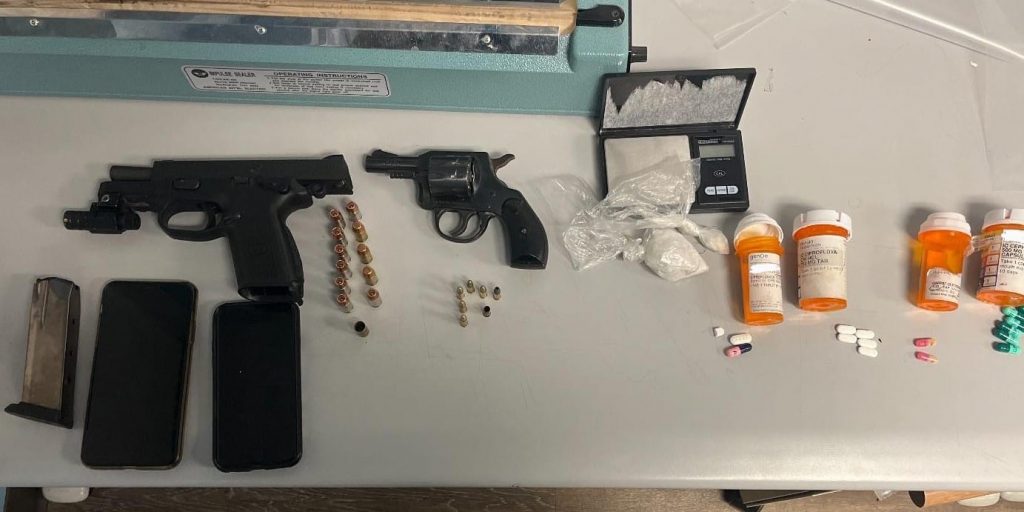 Police removed both males from the vehicle after a crime investigation was started, the driver at the time refused to identify himself and was placed in handcuffs in the back of the cruiser. The passenger identified himself and was released after a pat down discovered no illegal items.
Inside the vehicle during a search police found a a spent 40 caliber ammo casing, Several prescription bottles containing unknown drugs that were not the suspect's name. Inside a center paneling inside the car and under the cup holder police found a bag of unknown white powder, a bag of white rocky substance, and two firearms a loaded Smith and Wesson, and a loaded H&R .22LR Revolver.
The suspect now identified as Ronald E. Robertson, 29 was charged with having weapons while under disability a felony (2), and several pending charges of possession of drugs, and drug instruments. He was transferred to Ross County Jail.