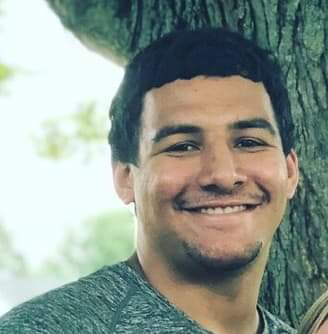 Chillicothe OH- Zachary Shaquille Johnson, age 24, died unexpectedly November 15, 2019.  He was born on April 9, 1995 in Chillicothe the son of Cindy Hastings and Larry Johnson. Zach graduated from Chillicothe High School in 2013 where he was a stand-out basketball player. 
He always had a smile on his face and you could rest assured that those around him were always smiling too.  Anyone that knew Zach loved him.  Zach was a true mamas boy and his love for her was a love like no other.  She was the light in his world and to him there was no one greater than his mom and there was nothing better than her cooking.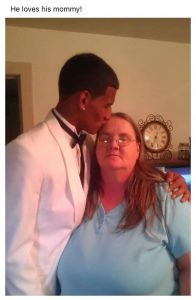 Zach was happily looking forward to welcoming a new bundle of joy into the world in March 2020.  His dream came true when he found out the baby was a little boy.  When the gender of the baby was revealed the first thing Zach did was run over and squeeze his mom-another testament of the love he had for his mom.
While the pain of losing Zach will never go away, through his son a piece of Zach will always remain alive.  Zach was preceded in death by his grandparents Bud and Norma Jean Hastings and Percy and Gladys Johnson and by aunt Penny Hastings.  In addition to his parents he is survived by his fiancé Meghan Arnold, unborn son Titan Zachary Allen Johnson due to arrive March 2020, siblings Mackenzie (Tony) Rogers, Jessica (Tyler Vass) Hastings, Cassaundria Robinson, Jason (Ashley Myers) Johnson, Jaime (Elaina) Johnson, nieces Jailyn Johnson, Alyssa Johnson and Janiya Bays, nephews Miles Couturier, Nash Couturier, Ronald Johnson and Jayden Allen, great niece Oakley, numerous cousins, aunts and uncles, best friend Isaiah Johnson and by faithful companion Roscoe. 
Funeral services will be held on Thursday, November 21, 2019 at 1:00 p.m. at Zion Baptist Church with Pastor Troy Gray officiating.  Burial will be in Springlawn Cemetery, Williamsport, Ohio.  Friends may call at the church on Thursday from 11:00 a.m. until the time of service at 1:00 p.m.  Memorial contributions are suggested to the account of Meghan Arnold c/o Directions Credit Union, 340 West Main Street, Lexington, Ohio.  Wellman Funeral Home is handling the arrangements. Online condolences can be made to www.wellmanfuneralhomes.com.