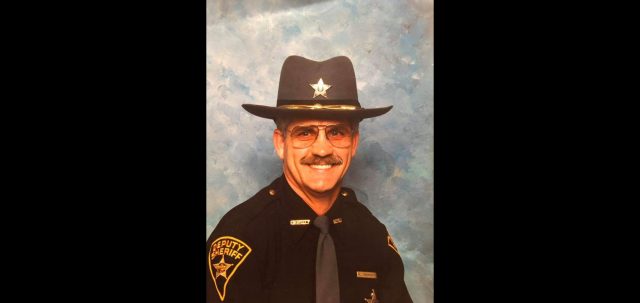 Chillicothe OH- Roger Lee Throckmorton, 76, of Chillicothe, died 5:16 p.m. Friday, November 1, 2019 at his residence following an extended illness.
He was born June 7, 1943, in Chillicothe, to the late Arnold B. and Nellie M. Penwell Throckmorton.
Surviving are daughters, Kim Ritchie, of Chillicothe and Charlotte (Pete) Karakis, of Akron, OH; a son, Tim Throckmorton, of Lima, OH; grandchildren, Chris Evers, Samantha Payne, Brandon Payne, Emily Karakis, Dimitri Karakis and Stefan Karakis; great grandchildren, Makenzie and Branson Payne; brothers, Louie (Pam) Throckmorton and Larry (Doris) Throckmorton; a sister, Vicki (Eddie) Spriggs, all of Chillicothe; several nieces and nephews. He was predeceased by 3 sisters and a brother.
Roger was a Marine Corps Veteran. He served as a Law Enforcement Officer and had worked for the City of Chillicothe's Police Department and Ross County Sheriff's Department.
In keeping with Roger's wishes, he will be cremated. A memorial service will be held at a later date in the Ross County / City of Chillicothe Law Complex. Arrangements are under the direction of the WARE FUNERAL HOME.
You may sign his online register at www.warefh.com