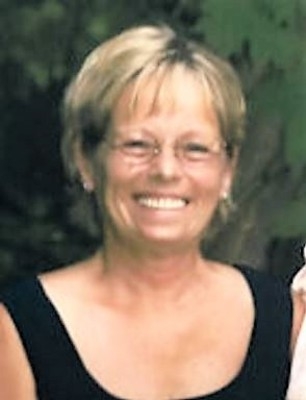 Chillicothe OH – Rebecca Jane Letts, 72, of Chillicothe, died 9:34 a.m. Monday, September 23, 2019 in National Church Residences of Chillicothe following an extended illness.
She was born July 8, 1947, in Chillicothe, Ohio to the late O. Paul and Oma Graves Dalrymple.
Surviving are daughters, Peggy Miller, of Chillicothe and Mary (Jim) Brown, of Kingston, Ohio; sons, Billy H. (Amy) Letts and Robert (Dana) Letts, both of Chillicothe; grandchildren, Whitney (Ryan Notestone) Miller, Madison Miller, Erika and Jeffrey (Neeley) Allen, Emily (Matt) Woods, James Letts and Skyler Elliott; great grandchildren, Aaden and Cooper Brown, Brady Notestone, Carson Allen, Rowyn and Finley Woods, Hayleigh Clary, Maeley and Wyatt Allen and Penelope Elliott; brothers, Roger (Jacquelyn) Dalrymple, Merle Ray Dalrymple, Eddie (Sharon) Dalrymple and Bill Dalrymple; a sister, Laura (Ralph) Rogers; several nieces and nephews; and special friends, Victoria and Jim Holz. In addition to her parents, she was predeceased by former husband, Billy L. Letts; a brother, Robert "Bob" Dalrymple; and a sister-in-law, Deborah Dalrymple.
Rebecca retired from CCI where she had worked as a Mailroom Clerk and had also worked at CRC where she was a Corrections Officer. Throughout Rebecca's lifetime, she attended the Salvation Army, Church Triumphant, Open Door Ministries and Centerpoint Church.
Rebecca adored her children and grandchildren. By far, her favorite pastime was getting together with family, whenever, wherever, laughing and often playing board games. She loved watching high school basketball and crime mysteries on television, but she was famous for her homemade chicken noodles.
Funeral services will be held 1 p.m. Friday, September 27, 2019 in the WARE FUNERAL HOME with her brother, Merle Ray Dalrymple officiating. Friends may call at the WARE FUNERAL HOME from 11 a.m. to 1 p.m. prior to the service on Friday.
You may sign her online register at https://www.warefh.com