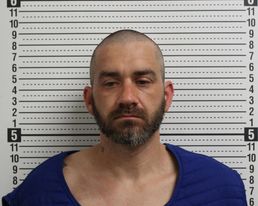 CHILLCOTHE – Chillicothe Police update locals on a incident that ended in the death of one person.
On 4/14/21 around 12:57 am the Chillicothe Police Department was notified of a possible traffic accident near BP 1141 E. Main St. Officers and EMS arrived on scene to find that the driver, Gloria Speakman 40 years old of Chillicothe, was stabbed in the area of her head.
During the investigation, it was determined there was a disturbance prior to the accident at America's Best Value Inn.
Gloria was transported to Adena Regional Medical Center and then to Grant Hospital. On 4/17/21 Gloria died at Grant Hospital from her injuries. During this incident, Chad Kuntz 40 years old of Chillicothe was arrested for an Adult Parole Authority Holder.
Kuntz was arrested in 2019 for a felonious assault charge when a 25-year old man unrelated to this situation was stabbed in the side and head. He had to be medically flown to Columbus Hospitals where he survived his injuries.
Police said that Kuntz had stabbed the man when they got into a heated argument at a home on Madison Ave.
This investigation is ongoing right now by Chillicothe Police Detective Division and all persons involved have been contacted. Possible charges pending the results of the investigation.