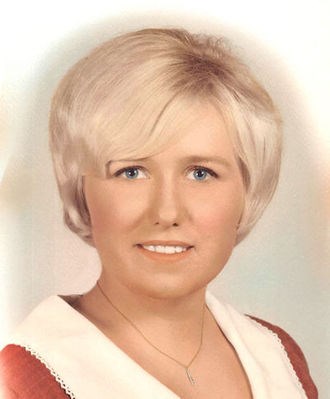 Chillicothe OH- Pamela Ann Chaney, 69, of Chillicothe, passed away 10:29 p.m. Tuesday, October 8, 2019 in Grant Medical Center as the result of a fall at home.
She was born July 7, 1950, in Chillicothe to the late Russell D. and Jane L. Wagner Morgan. On April 7, 1984, she married Steven Chaney who survives.
Also surviving are children, Bill (Ronda) Riddle, Tammy Howard, Carrie Riddle, Melissa Hill and Mendy (Larry) Hinty, all of Chillicothe; grandchildren, Tyler, Matt, Adam, Abby, Mikayla, Maeryn, Noah, Tim and Campbell; great-grandchildren, Darian and Gracie; her twin brother, Jim Morgan, of Chillicothe; numerous nieces, nephews, and cousins; sisters-in-law, Jo Ellen Morgan, of Piketon and Emily Morgan, of Washington, DC. She was predeceased by brothers, Terry Allen and Steven Lynn Morgan.
Pam retired from Hastings Electric and was a 1968 CHS graduate. She was a lifetime member of Post #108 VFW Auxiliary, Women of the Moose Lodge #2044. She served as 1st lady of the Ohio State Moose Association when her husband was president. Pam dearly loved spending time with her family and friends and enjoyed watching the Cincinnati Bengals and the Ohio State Buckeyes.
Funeral services will be held 11 a.m. Tuesday, October 15, 2019 in the WARE FUNERAL HOME with her twin brother, Jim Morgan officiating. Burial will follow in Greenlawn Cemetery. Friends may call at the WARE FUNERAL HOME from 4-7 p.m. on Monday where a Moose Tribute service will be conducted by the Women of the Moose at 6:30 p.m.
You may sign her online register at www.warefh.com