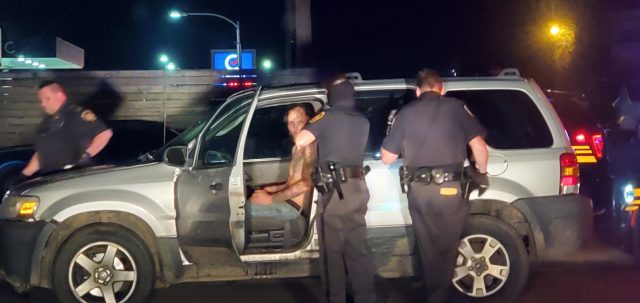 Chillicothe OH- On 8-22-2020 A night time trip to Chillicothe turned into a good samaritan story and ended with a suspect being arrested.
I was headed south on Douglas Avenue coming to a stop at the stop sign at Eastern Avenue. I noticed someone standing at the side door of the Husqvarna store which took the place of the Harley Davidson dealership.
So, I sat for a minute watching and witnessed the person trying to enter the business long after closing time. After the person noticed me watching, he turned and walked away, crossing Eastern Avenue in the area of the Hardtail Saloon. I then proceeded to the parking lot of an adjacent business, continuing to watch the male as he staggered towards a vehicle in the parking lot of the Hardtail Saloon.
That's when I called the Ross County Sheriff's Office and reported what I had seen. The male suspect attempted to walk towards my vehicle and I pulled away, just to return a few moments later to find him passed out in the drivers seat.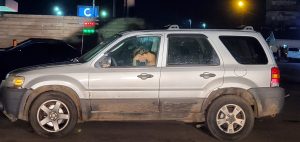 Shortly after finding the man passed out, three Ross County Sheriff Deputies arrived on scene. The first deputy walked up to the suspect vehicle, banging on the window in an attempt to wake him up. This is where things took a scary turn when the other two Deputies walked to the passenger side of the suspect vehicle.
I heard a deputy scream "DROP THE KNIFE, DROP THE KNIFE NOW!!!". That's something I hadn't seen from my angle and location, the man had a 12 inch bowie knife in his hand. Deputies were able to get the man to drop the knife and placed him under arrest after a short struggle. He was under the influence of drugs or alcohol according to what I witnessed and a deputy told me that he had warrants for his arrest.