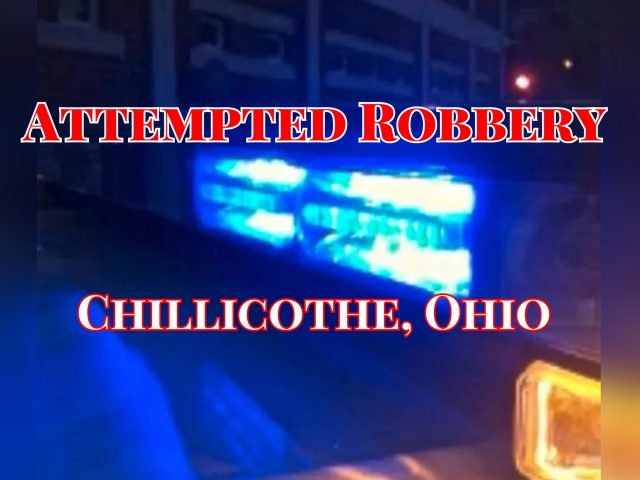 Chillicothe OH- On July 12th, 2021 at 9:34PM, an officer responded to Expressway Drive Thru, 1032 E Main St, in reference to an activated panic alarm.

Once on scene, the officer checked around the location and did not see any criminal activity indicators while vehicles traveled through the business. Dispatch contacted the officer with a possible suspect and location, the officer arrived at the location and detained the man who admitted he had previously been in the business.
The officer then went inside the business and spoke with employees who claimed an armed man appeared to have been attempting to rob them.

An employee told the officer that "she was servicing vehicles when a white male wearing dark clothing approached from the south entrance and stated, "back up I'm not trying to hurt anyone." The employee also claimed the male had, what appeared to be, a long black item, which she believed to be a gun and a black trash bag. The female employee stated she yelled for another employee, who then yelled at the male claiming to know him and he then took off back out the south entrance that he had entered through.

The officer then spoke to the other employee and patrons who also gave similar statements.
Video footage was reviewed by the officer and the detained male was proved innocent of the attempted robbery crime but was subsequently arrested on an outstanding warrant.

No suspect was found and the investigation into this reported attempted robbery is still pending.