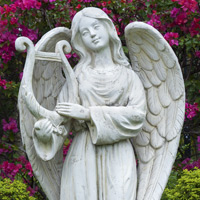 Chillicothe OH- Jerry Lucille Greene (nee Park) 79, passed away peacefully December 26, 2020 after extended illnesses. She was born April 30, 1941, in Chillicothe, Ohio to Orland and Mae Hertentein Park Markel. She married Arthur Greene, in Fayette County in January, 1988. He preceded her in death on January 20, 2017.
Jerry enjoyed the unembellished life. A good meal and her family were her simple pleasures. She enjoyed observing people as they went about their lives. Jerry possessed a wonderful sense of humor and her wit was sharp. Jigsaw puzzles and BINGO were among her favorite pastimes. Jerry loved her Boston Terrier, Dottie and her grand doggies Simba and Lucy.
Jerry possessed an excellent work ethic and was an asset for her employers. For many years Jerry worked at 3M Products in Cincinnati before returning to Chillicothe. She was employed by the U.S. Shoe Corp. until their ceasing of operations. She was employed at Walmart in Circleville, Ohio before retiring.
Her life was a living example to her children and grandchildren. Never give up and good things will occur. Jerry, like many people had her ups and downs. She fought through her trials and tribulations with a tenacious spirit. That wonderful spirit was not lost on her family. This is Jerry's beautiful legacy.
Jerry is survived by her twin brother Gary Park and his friend Sharon Detty, sister-in­
law, Anita Park; grandchildren, Ashley Dearth Marsh, and Jessika L. Imboden; and her many nephews and nieces. All of these, she deeply loved. Jerry was preceded in death by her brother Ronald Park. Jerry is also survived by a very special friend Randy McNeal and her two wonderfully devoted daughters Melissa and (John Dearth) and Cathy Imboden, all of Chillicothe, Ohio.
To walk with God- no strength is lost. Walk on.
Because of current health restrictions there will not be a public viewing. Jerry will be interred at Greenlawn Cemetery. Please join us in celebrating Jerry's life through fond personal memories. She was a lovely lady and will be terribly missed by all who knew her.
In lieu of flowers, donations may be made to the Ross County Humane Society, 2308 Lick Run Rd., Chillicothe, OH 45601