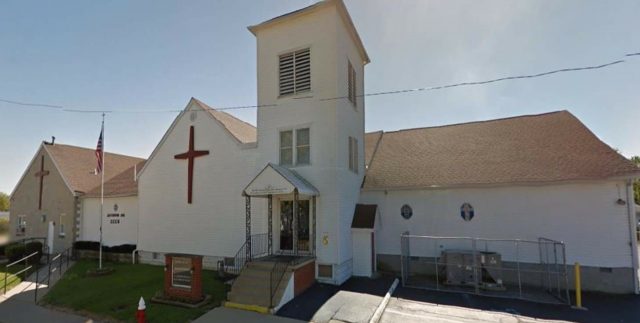 Chillicothe OH- A local church in Chillicothe, Ohio was the victim of a theft over the weekend. On 10-18-2020 at 1:15P.M. a call came in to the Chillicothe Police Department regarding two males cutting the catalytic converter off a church van at the Jefferson Avenue Church of Christian Union.
An officer responding to the scene spotted two males, one in a camouflage jacket and one in a fluorescent green jacket, on bikes near Jefferson/Watt St. They were riding toward 79 S Watt St. They dropped the bikes and ran away west bound when they saw the officer. The officer did not recognize either white male.
Other units arrived and attempted to locate them, they were not successful. An officer spotted and recovered the stolen converter and took both bikes and a gray gym bag into evidence. There was nothing inside the bag identifying who the suspects may be.
This theft remains under investigation and anyone with information is asked to please contact the Chillicothe Police Department.