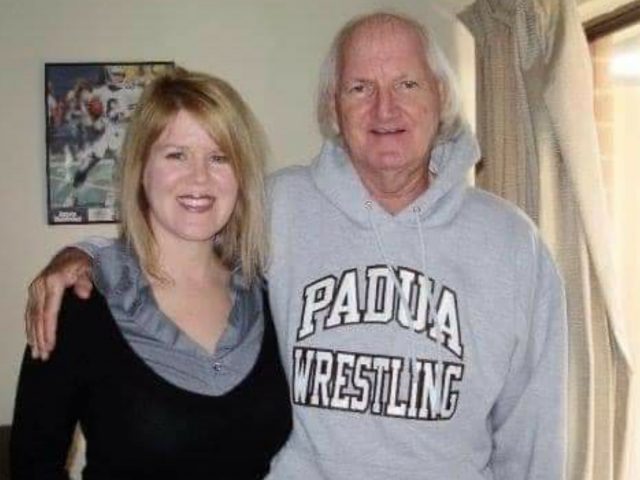 Chillicothe OH- The death of a local legend and admired human has been announced on social media. Larry Huff, aka Huffy had passed away on 11/5/2020.
I don't usually put my personal feelings or opinions in my news articles but this hits close to home for me, as I lived in Chillicothe and played basketball with Huffy for many years. I use to call him "The bird man" after Larry Bird, he always had a smile and kind words, giving a few good pointers during many of our basketball games. Even after basketball had passed him and myself by, I would always stop for a hello and small talk whenever I saw him walking around town. I am deeply saddened by the news of his passing and hope that many people in the Chillicothe community can spare a few bucks to help give him the proper burial he deserves. There is a link to the GoFundMe at the bottom of this article.
~Steve~
Michelle Barclay, Larrys niece wrote the below statement.
Our beloved Larry Huff aka Huffy of Chillicothe, Ohio recently passed on 11/5/2020.
Larry was an amazing Uncle to myself, Tracey Locke and Will Huff and so well loved by our family and the Chillicothe community.Larry dedicated his life to basketball and influencing the youth of Chillicothe and befriending hundreds of others. He was so well known and so many called him Huffy and Mr. Chillicothe. Kids loved him through four decades of their lives and often called him Coach because of his commitment to enriching their lives with the game of basketball and with staying active. He would always be seen carrying his basketball walking throughout Chillicothe to maintain his healthy lifestyle.We are all devastated by Larry's loss and were not prepared for the high cost of a memorial service. We want to give Larry the memorial he deserves, to honor his memory and say our last goodbyes.I am currently asking for donations to help cover the cost of Larry's funeral service. We need to raise $5,500 by 11/12/2020 in order to be able to afford the funeral service. Any additional funds raised higher than the $5,500 will be donated to an organization in Chillicothe, Ohio to be determined by the family and updated at a later date.Please consider donating, as any amount will truly help our family during this difficult time.Thank you so much and have a wonderful day.
Michelle Barclay, Niece
https://www.gofundme.com/f/funeral-services-expense-for-larry-huff?utm_source=customer&utm_medium=copy_link&utm_campaign=p_cf+share-flow-1