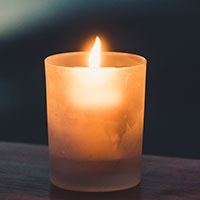 Chillicothe OH- Dennis Clifford Lindsey, 72, of Chillicothe, passed away late Wednesday night, December 9, 2020, at the Adena Regional Medical Center, following an extended illness.
He was born January 23, 1948, in Chillicothe, Ohio, son of the late Clifford and Betty (Brown) Lindsey.
Surviving are his siblings, Roger Lindsey, of Alabama, Ronald (Bonnie) Lindsey, Jeff (Robin) Lindsey, Susanna Fisher, and Christopher Lindsey, all of Chillicothe, and Jacqueline (Jr) Powell, of Cincinnati; a daughter, Nicole (Jeremy) Lindsey; seven grandchildren, one great-grandchild; a special nephew and great-nephew, Joey and David Lindsey, who helped in care giving for Dennis; as well as numerous other nieces, nephews, cousins, and extended family members.
Dennis was a graduate of Southeastern High School, Class of 1967. He went on to join the United States Army, and was an honorably discharged veteran. In his free time, he enjoyed going fishing and loved sitting on his front porch.
In accordance with his wishes, cremation services will be performed. The family will hold a Celebration of Life service at a future date.
His online memorial guestbook is available at www.HallerFuneralHome.com