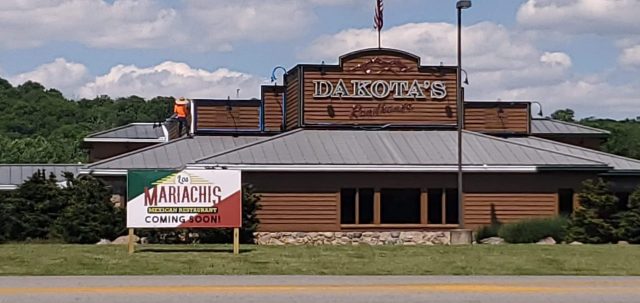 Chillicothe OH- Dakota's Roadhouse announced a few months ago, back in March 2020 that the Chillicothe location would be closing. This is located out on Western Avenue/Route 50.
Now, it appears that there is going to be an established Mexican restaurant moving into the building. That's according to a sign that has been placed out front that states, Los Marachis is coming soon. There are currently two Los Marachis locations in Chillicothe, one in Central Center and one on North Bridge St.
Circleville most recently opened a new Los Marachis restaurant out of U.S. 23, near Rural King and Tractor Supply.
We have reached out to the restaurant for more detailed information on an opening date and of another location may be replaced by this one. We will update you as soon as possible.