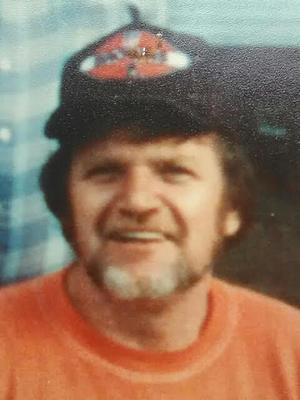 CHILLICOTHE OH- Charles I. "Chuck" Sams, 71, of Chillicothe, died 1:40 pm, December 11, 2019, at his residence, surrounded by family, following an extended illness.

He was born May 29, 1948 in Ross Co. to the late Lewis and Emma Vandymark Sams. On December 28, 1968 he married Lusinda M. "Sindy" Bondurant, who survives. Also surviving is a daughter, Casey Lynn Sams, Chillicothe; two grandchildren, Charles Curtiss Horsley and Shyanne N. Conley; four great-grandchildren; two brothers, Edward Sams, Waverly and Darrell (Midge) Sams, Chillicothe; sisters-in-law, Nina and Carolyn Sams; and numerous nieces and nephews. He was preceded in death by five siblings, Betty (Haul) Bond, Lewis "Bub" Sams, Shirley (Denny) Mowery, Robert Sams, and Mary (Glenn) Black; and by a sister-in-law, Joyce Sams.

Mr. Sams was a Vietnam Army veteran. He retired from Mead Paper, was a Cleveland Browns fan, and was quite an athlete. He enjoyed basketball, tennis, ping pong, bowling, stealing all your money at poker, and was an excellent softball pitcher. He had an excellent sense of humor and was an all-around nice guy.
Funeral services will be held 1:00 pm at the Pleasant Valley Christian Union Church, Pastor Lou Watson officiating. Military graveside services, conducted by the Ross Co. Veterans Honor Guard, will follow in Floral Hills Memory Garden. Friends may call 11:00 – 1:00 Tuesday at the church, prior to the service.

His online memorial register is available at www.HallerFuneralHome.com.