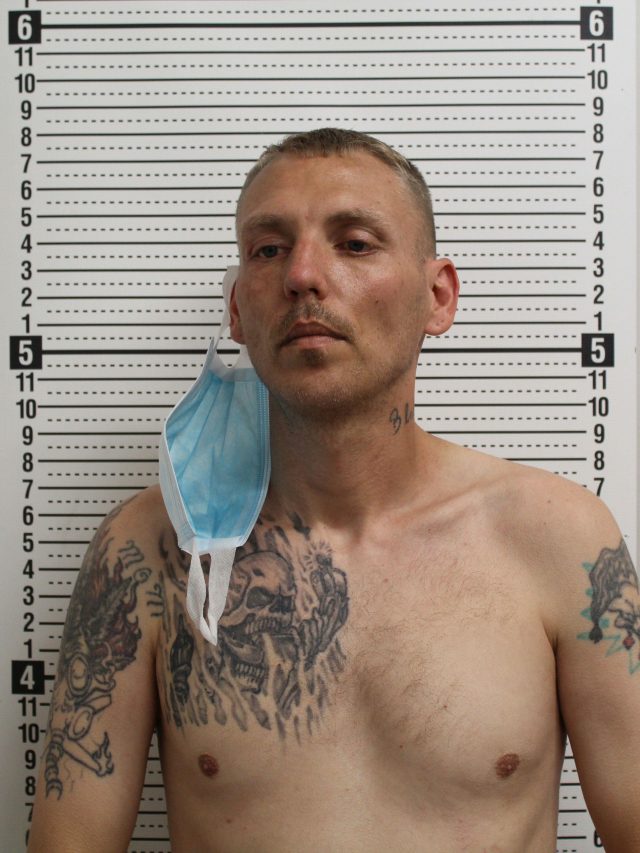 Chillicothe OH- On 06/18/20 at 12:30 officers were dispatched to Lowes on north Bridge Street for a report of a suspicious person attempting to enter vehicles in the parking lot.
An officer arrived on scene and spotted the suspect based on the description given to dispatch by the caller and attempted to make contact. The suspect walked away from the uniformed officer even as the officer initiated the patrol car lights and used verbal commands. A short time later, the suspect decided to adhere to the officer's communication request, though not for long. As the officer began to walk back to his cruiser to retrieve a notebook, the suspect said "*uck this I'm not sticking around." And fled on foot.
The officer on scene announced over the radio that the suspect was fleeing and would need assistance, other officers were then in route with lights and sirens.
The officer began pursuing the suspect without other units on scene, but two bystanders joined in the chase attempting to capture the fleeing suspect. One of the bystanders was able to make physical contact with the suspect with assistance from the officer, knocking the suspect to the ground. While on the ground, the suspect was still not willing to give up and the officer with the bystander's assistance was finally able to get the handcuffs on the suspect.
During the foot pursuit, the suspect dropped digital scales and was found to be in possession of a small baggie of a white substance believed to be an illegal narcotic.
Daniel W. Long of Chillicothe was arrested, charged with Obstructing Official Business, Resisting Arrest, Theft _ without consent and other warrants for child endangering and transported to the Ross County Jail.