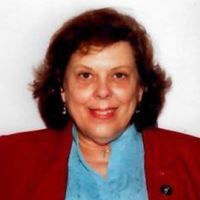 Chillicothe OH- Bobbi, an exceptional and well-loved woman, whose light shined on and who influenced all who came in contact with her, went to be with her Lord and Savior Jesus Christ on December 4, 2019. She showed her love and joy with that smile which was always present and she shared the message of the saving grace of Jesus with everyone. Bobbi was highly respected in the community, and was greatly loved by her family, church family, friends and co-workers.
She was born March 8, 1949, in Orlando, FL, to the late E. George and Ivah "Bootsie" (Smith) White. In addition to her parents, she was predeceased by a brother John Sutton White II, and a sister Becki Leora Witherington.
Bobbi is survived by her daughter Marie E. Shaeffer; granddaughter Kirsten M. Shaeffer, both of St. Albans, WV; her sister Georgina "Gina" White Salser, of Crosslanes, WV; and many nieces, nephews and extended family members.
She was a founding member of Good Shepherd Anglican Church and was serving on the vestry at the time of her passing. She worked for AAA Travel Agency for over 30 years, of which the last 20 were as the Manager of the local Chillicothe AAA Agency.
The Celebration of Life Service will be held on December 21, 2019, at 2:00 pm, at Good Shepherd Anglican Church, 536 Mill Street, Chillicothe, with Rev. Ed Steele officiating.
Bobbi had a heart for shelters, the homeless, and the needy. She supported their efforts and was a true advocate for these and other causes. In lieu of flowers, please make a donation to a local mission or charity which works toward making a difference in your community and the lives of the less fortunate.