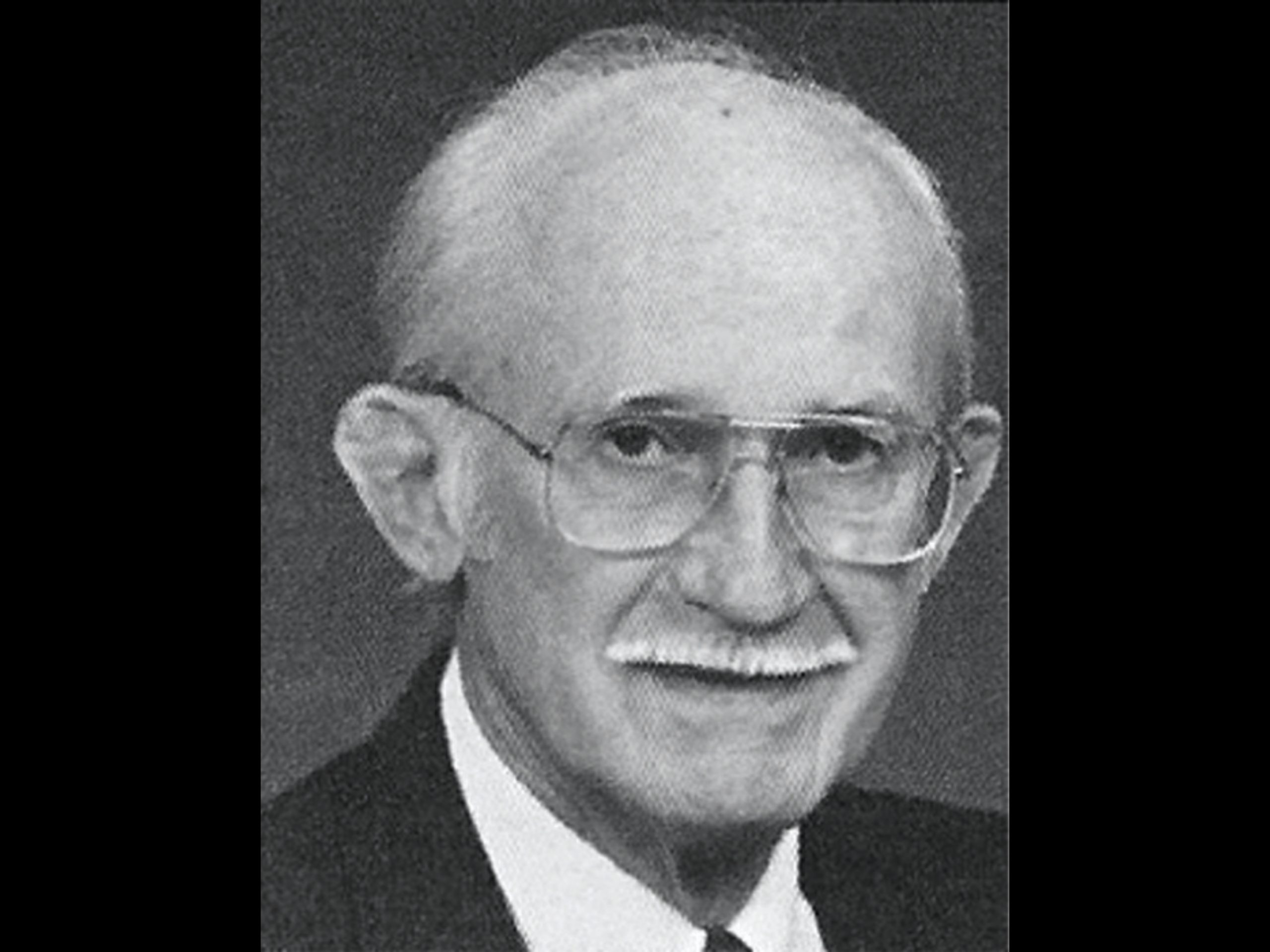 Chillicothe OH- Albert Emil Heierman, Jr., 95, of Chillicothe, Ohio, passed away unexpectedly at 1:14 am, Tuesday, December 8, 2020 in Berger Hospital, Circleville.
He was born August 12, 1925, in South Bend, IN, to the late Albert E. Sr. and Elizabeth Hittig Heierman. He met Patricia L. Howe at the Adena Mansion in Chillicothe and they were married on June 11, 1955. They recently celebrated their 65th anniversary.
Also surviving are a son, Pastor Jonathan Albert (Deborah) Heierman, of Clarkston, MI; a daughter, Amy Heierman Cascio, of Pepper Pike, OH; grandchildren, Jonathan Adam (Madeline) Heierman, Benjamin Albert Cascio, Nathan Albert (Katherine) Heierman, Matthew Victor Cascio and Ellis Lorin Cascio; a great grandson, Jonathan Adam Heierman, II; a brother, James (Darlene) Heierman, of Leesburg, IN; two nephews; and three nieces; and their families.
Albert proudly served in the United States Army Corps of Engineers during World War II. After earning his master's degree from Purdue University in Civil Engineering, he moved to Fresno, CA to work with the Dam and Canal Construction Division of the US Bureau of Reclamation. He moved to Chillicothe in 1954 to work as engineer during construction of the A-Plant in Piketon, before accepting a position at Mead Research, where he retired after many years of service. Albert was strongly committed to his family, his faith, and this community. An active member of Calvary Lutheran Church, he served in many leadership positions over the years and faithfully taught both Confirmation and adult Sunday school classes. Albert was a founding and active member of the Scioto Society which created and produces the outdoor drama Tecumseh. In addition, he helped start the Ohio Statehood Day Celebration, and was a member of both the American Society of Civil Engineers and the National Society for the Preservation of Covered Bridges. His love for architecture was shared through designing offices and houses in Chillicothe, including his own home where he lived for over 60 years with wife, Patricia. He also led the design team for the new sanctuary at Calvary Lutheran. Albert will be remembered by his children and grandchildren for his unconditional love, care and support in their every interest, unstoppable generosity, and living in a way that always put the needs of others before his own. His lifelong love of learning included extensive world travel, cameras and photography, US history, covered bridges, and antiques. He was an avid collector of things that brought him joy – from stamps and coins to geodes and fossils – that he saved to share with others.
A private funeral service will be held for family at Calvary Lutheran Church with Pastor Tom Pairan officiating. A public graveside service will follow at Grandview Cemetery. Suggested arrival is approximately 12 Noon on Saturday, December 12, 2020. Military graveside rites will be conducted by the Ross County Veterans Honor Guard. Arrangements are under the direction of the WARE FUNERAL HOME.
Memorial gifts, in lieu of flowers, should be made to Calvary Lutheran Church's Building Fund 74 W. Main Street Chillicothe, Ohio 45601.
     An attempt will be made to livestream the service.  If for some reason there are technical complications, a recording of the service will be uploaded to the website and can be viewed once uploaded.  The link for the livestream or recording can be found at the bottom of his obituary page on the funeral home's website, www.warefh.com.