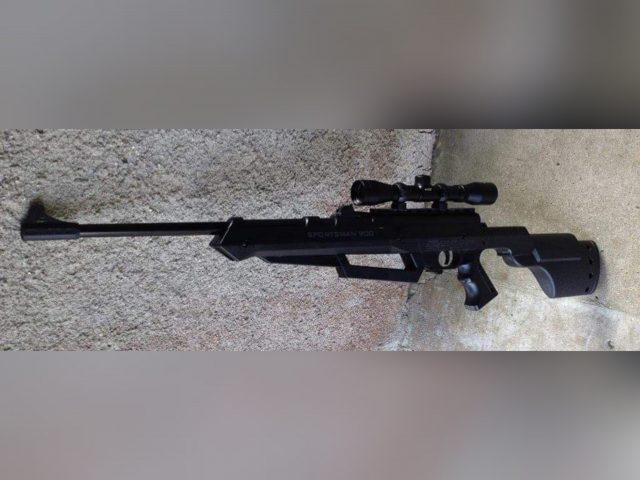 Chillicothe OH- Police were dispatched to a possible shooting at around 1: 40A.M on 7/5/2021.
A grandmother with her vehicle loaded with grandchildren was traveling east on E 2nd St when the back passenger window of her vehicle was shot out by what she thought was gun fire. The grandmother was transporting her 30-year-old daughter and her three children, two age 10 and one age 8 to their father's house.
Once she dropped off her precious cargo, the woman headed back to the scene to find out exactly what had broken her vehicles window. She was shocked when she became the next target ! Two shots were reportedly taken at her by what she said sounded like a pellet rifle being discharged, from an address in the 500 block of E. 2nd St.
Officers contacted a resident of the E. 2nd St home, and the mother stated that she was asleep downstairs, and stated her juvenile sons and nephews were upstairs and proceeded to bring them to the door. Once the officers spoke to all the juveniles, it did not take long before they gave the suspected shooters identity up. The suspected juvenile shooter denied any involvement in the shootings, claiming to be asleep when it occurred.
The Officer asked the juveniles for the b-b gun and was presented with a black "Sportsman 900" Air Rifle that was collected into evidence.

Officers advised the mother that the report will be sent to the Ross County Juvenile Court with recommended charges of Criminal mischief, Discharging a firearm and Assault to which she said she understood. The name of the 12-year-old juvenile will not be released due to the suspected shooters age and the laws that protect the identity.
This article was written based off information obtained by Scioto Post, from the Chillicothe Police Department.
NOTE: The photo is NOT of the actual rifle used but is the exact model named in the report.