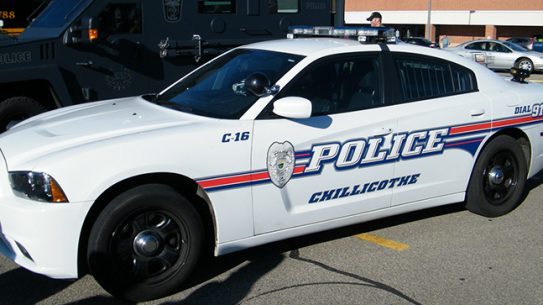 Chillicothe – A man was taken into custody after a police officer intervened when he saw the man almost get hit by a car.
According to the Chillicothe police department on 8/18/22 at 1:58 pm an officer was on patrol in the area of East Main Street inside the city when he witnessed a man on a bicycle who was swerving all over the roadway. Before the officer could get the man stopped he swerved into the middle of the street and was almost struck by the vehicle.
When the officer got the man stopped and when he approached you could smell the odor of an alcoholic beverage coming from his breath, he had red glassy eyes and slow slurred speech.
The man told the officer that he had been drinking today and by 2 pm he had drunk at least a (6) pack of tall boy Bush Light.
For the man's safety and others, 54-year-old Johnny Keller was transported to RCJ where he was held on an 8-hour hold or until he was sober.