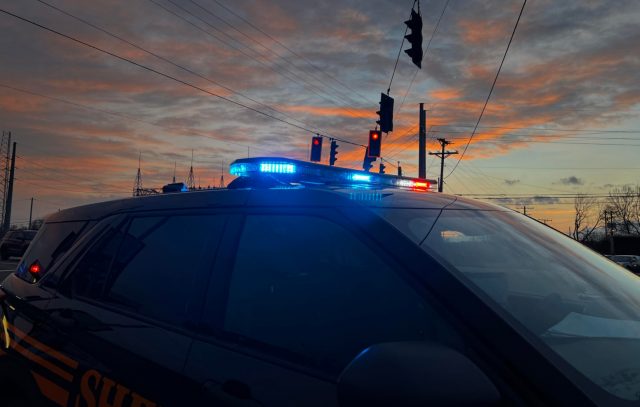 CHILLICOTHE – A 25-year-old man was charged with several violations after losing his temper at a local vape store.
According to the Chillicothe police department Michael Romaine III, and his mother entered the Smoker Friendly on Central Ctr. wanting to exchange a vape cartridge. When the employee explained to him that they would not exchange the vape for another flavor the man lost his temper. The employee then refused service to the man after yelling at him. This caused Michael to grab a bottle of silicone cleaner off the shelf and hurl it at the employee before leaving the store. The bottle smashed all over the counter and the employee.
When police caught up with Michale and his mother after reviewing the video footage and confirming the original report of the series of events that occurred. Mom told the police that, "Michael was provoked in this situation by the cashier and Michael has a very bad temper so it wasn't his fault."
During the interview with Michael, he disagreed with the series of events and was argumentative with the police. When the officer wrote him a summons for criminal mischief Michael refused to sign and walked inside the apartment complex and slammed the door. Police then requested a warrant for Obstruction of official business due to his not signing the criminal summons.