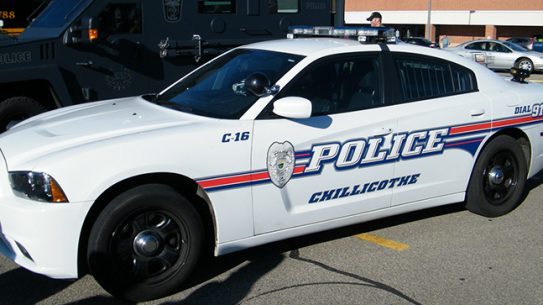 CHILLICOTHE – Two men are under investigation after a quick theft almost went unnoticed, but a smart cashier thought something was wrong.
According to the Chillicothe police department, they were dispatched to the local family dollar on Bridge Street in reference to a theft. When police arrived they were told two black men came into the store and came through a register. One of the males attempted to purchase a pre-paid debit card. He told the cashier he wanted to load $500 on the card, then asked for a pack of Black and Mild Cigars. The cashier stated she turned around to get the cigars, and when she turned back around, her money drawer was open. She stated she asked the male why her drawer was open, and he stated
when he uses his credit card, he gets two percent cash back, which causes the drawer to open. The Cashier thought something was off, so she called for a manager. At this point, the males left the store.
Later the cashier found that her drawer was off 500 dollars
Chillicothe police department reviewed the recordings and found that when the cashier turned around to get the cigars, the male reaches behind the counter and touches buttons on the screen. After which, the drawer opens up. It is presumed that he cashes out the $500 dollars himself, on the machine, without having to pay with his card.
Currently, the Police department is working to ID the suspect for charges.