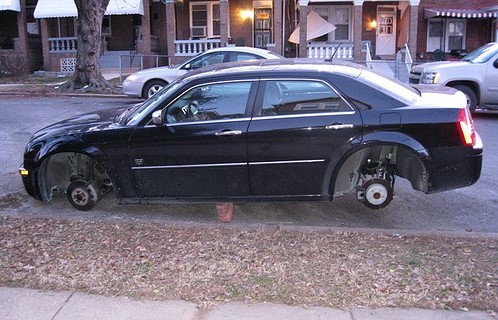 CHILLICOTHE – A man is having a bad morning, but at least the parts he needs were left.
Yesterday morning Chillicothe police were dispatched to 107 Walnut Hills Dr reference a theft complaint, when police arrived they couldn't file that something was missing because all the parts were there.
A Chillicothe man met the police office by his car and reported that his driver's side rear tire was removed and was placed under his vehicle. In the driver's seat were the lug nuts and no jack was found nearby. He advised nothing appeared missing other than possibly an insurance card. The vehicle, a black 2011 Chevy Malibu bearing OH JLG6602 was parked
in front of the 100 building sitting on the rear wheel.
There appeared to be no damage and no suspects at this time