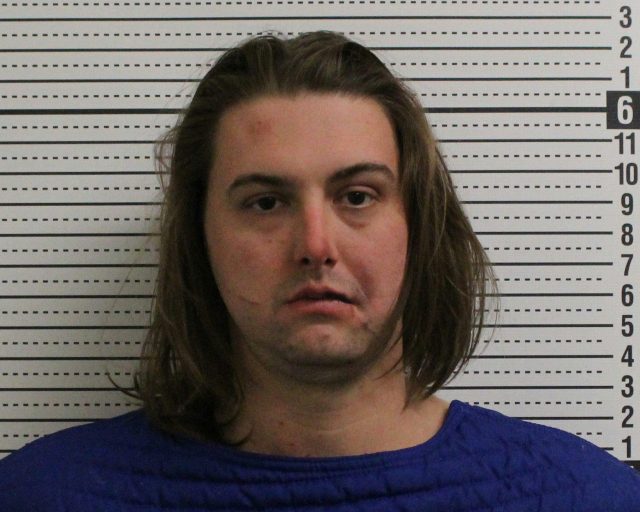 Chillicothe – When police arrived on scene of a domestic fight shots were heard inside, that's what lead police into the home and the arrest of a Chillicothe man
According to police on 12/17/22 police were dispatched to Eastview ave for a 911 hang up, when the officers arrived at the home a gunshot was heard inside. Police then due to circumstances forced entry into the home and found a woman had been injured by a physical fight and a man who was drunk had fired a pump action Mossberg 12 gauge into the ceiling.
The woman reported that they both had been drinking and he after a party got physical with her after an argument and held her down physically. The fight was escalating when he went upstairs and fired the gun into the ceiling of the home.
Police reported that the shotgun was reloaded with another shell and the spent cartage shell was on the ground.
John Nichols, 33 was arrested and charged with Domestic Violence, Having Weapons while Intoxicated, and Discharging a firearm Within City Limits. John was transported to the Ross County Jail where he will remain pending his mandatory appearance in the Chillicothe Municipal Court on 12/19/2022 at 0900.