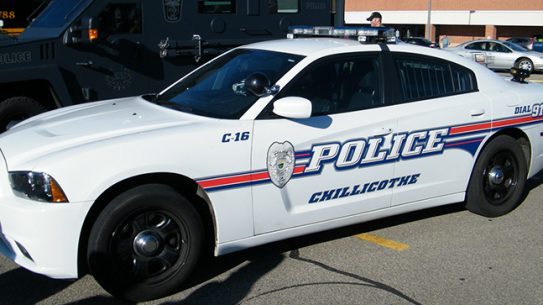 Chillicothe – A local farm store was broken into over the weekend the thief was aimed at gun theft.
According to the Chillicothe police department on 11/27/22, they were dispatched to Rural King located on Bridge Street for an alarm call around 2 am. When they arrived they found evidence of a forced entry, and an attempt to steal handguns.
In the report, the police said they were able to get a video of the suspect and it shows a person climb the fence on the Bullpen and go to the sliding door. The person has some type of hand tool and pries the sliding door open at approximately 2:01 am. Then walks through the store and goes to the gun case. The person kicked the gun case with his foot first. Then strikes the
glass with a hammer on the top and on the front breaking the glass but not getting into the gun case. This is at approximately 2:04 am and then walks to the loading dock and leaves through the dock door. The attempted theft only lasted minutes before the thief was gone.
Police describe the male as loose-fit blue jeans, black shoes or boots, a black hoodie, with a grey backpack. He was described as a white male. In the report, the suspect brought the tools he used to break in and left with them. If you have seen anything or have video of anything surrounding the store police ask that you contact them and report any suspicious activity.