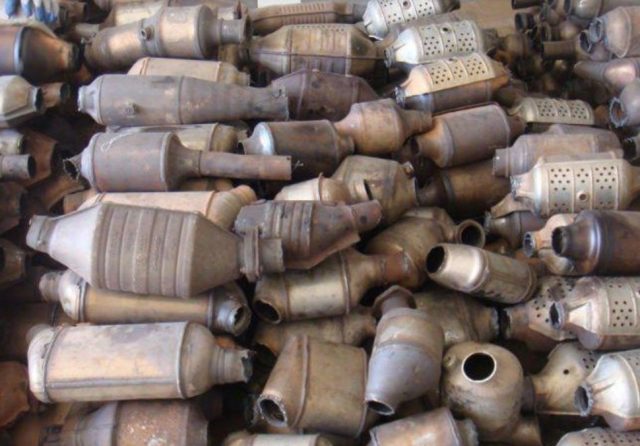 Chillicothe – A local Chillicothe contractor stopped the theft of a muffler part that could have cost the owner hundreds of dollars to repair.
Accoridng to the Chillicothe police department, they were called to the area of Renick Ave when a contractor from Advanced Services caught a man under a car cutting a catalytic converter off someone's vehicle.
When they arrived Advanced Services employee Jeremy Hawk told police that he was working in the area and heard a sound. When he realized what was happening he yelled at the man and the man reacted quickly rolled out from underneath the vehilce and fled on a red bike West on Diehl St. Police patrolled the area for the man but he was not found.
When police inspected the vehicle they found that the truck's catalytic converter was still attached but had a saw blade embedded in it. The suspect left behind a camouflage book bag, hand saw, extra blade, and a hat. Inside the book, the bag was clothing and drug paraphernalia. Nothing was inside the book bag that identified the suspect.