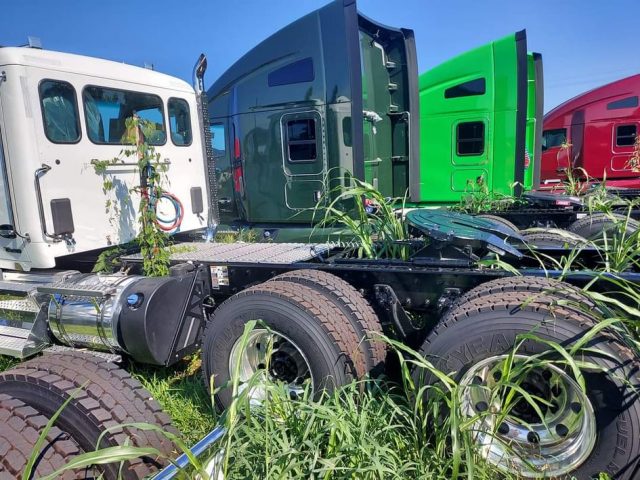 CHILLICOTHE – Chillicothe Kenworth is still building trucks amid the chip shortage, but that doesn't mean they have the parts.
Driving Pass Ross County Fairgrounds you will see over a thousand parked Kenworth. New Trucks some with weeds growing through them because they have been sitting for some time, there's even more parked over in the main plant at Kenworth waiting for important parts, semiconductors.
Instead of slowing down sales and laying off employees as some other manufactures have done, PACCAR is building what they can and then parking them, in a waiting game, for parts.
The company is banking on the global shortage of chips that hopefully will get better soon.
Another difficulty has been in the Cummings Engines that come out of India with a surge in virus those engines are starting to slow.
This move has been a little bit of a gamble for the company but it has also kept employees working instead of layoffs. The plan is to install the chips after reinserting them in assembly lines and get the trucks on the road.