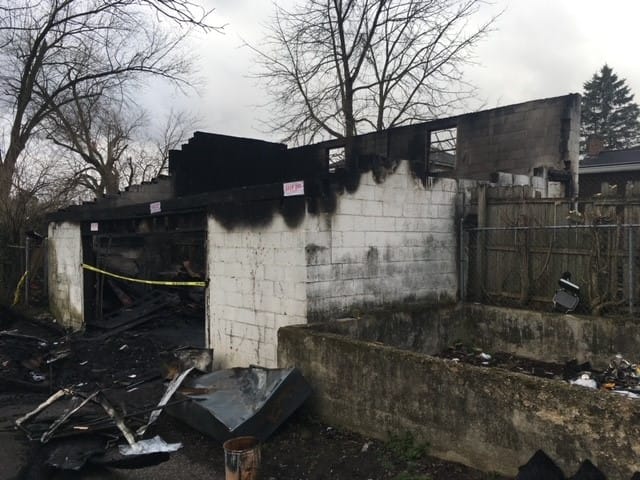 CHILLICOTHE – A 40 year old woman has been identified as one of the people who died in a structure fire on March 29, 2022. One person has yet to be identifed.
According to the Chillicothe Police department, the investigation is still ongoing and active for the 85 Ewing Street structure fire. We are able to
release the identity of one of the deceased persons. She has been identified as Heidi N. Proehl (40-year-old, w/f, Chillicothe). We are still awaiting positive identification on the second person.
The Division of State Fire Marshal's Fire and Explosion Investigation Bureau is seeking tips from the public regarding a fire with multiple fatalities at a residential garage apartment in Chillicothe, Ohio (Ross County).
On March 29, at about 1:15 a.m., police and fire departments responded to a garage fire behind 85 Ewing St. in Chillicothe. One adult and one juvenile died in the garage fire behind the residence.
The fire is under a joint investigation between the State Fire Marshal, Chillicothe Fire and Police Departments.Josh Hobbs, Fire & Explosion Investigation Bureau Chief with the State Fire Marshal urges the public to provide any information, even if they think it's insignificant.
"Many investigations have been helped by somebody sharing what they saw; even the smallest details can be just what our investigators need," he said.
Investigators are interested in speaking to anyone who may have noticed the fire prior to police and fire department arrival. Of particular interest to the investigators is any photos or videos taken before or during the fire, including home security or doorbell cameras as well as witnesses on the scene.
Anyone who has information, photos, or videos around the time of fire should contact the State Fire Marshal's tip line at 800-589-2728 or the Chillicothe Police Department Detective Bureau 740-773-1191.