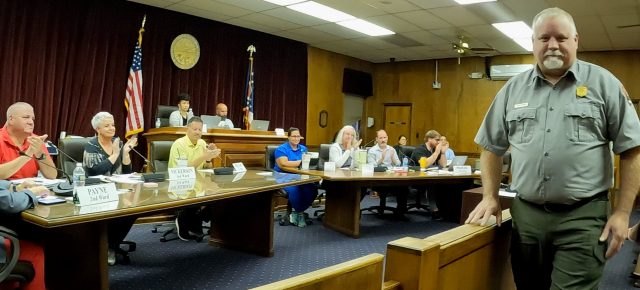 Chillicothe — Council saw a grab-bag of smaller issues discussed and acted upon, Monday evening, September 25th, 2023.
---
Mayor Luke Feeney said he has had good communications with the county about the jail fees, saying that other payments between the city and county are important to factor into the situation and that he wants to negotiate holistically.
Ross County Auditor Jeff Lehner recently sent a bill to the city for long-abandoned payments for the city's use of the county's facility. Feeney said he spoke with the Ross County Prosecutor, who serves as the legal advisor to the county.
---
Council member Allison Henderson saw her resolution pass on third reading to name the new city park on Wade Street "Patrick Park" after the donor, former council member Pat Patrick. A formal ribbon cutting for the playground park is planned in the near future.
---
And, council member Julie Preston saw her ordinance pass on first reading to dedicate 20 spaces in the pubic parking lot on West Second Street to law enforcement employee parking, in lieu of renting private spaces across the street. Preston had reported that that judging ny the rate of use of the parking lot. restricting the spaces should not cut into its use for public parking.
---
In the public address portion:
Chris Alford, superintendent of Hopewell Culture National Historical Park, spoke briefly to council on the recent World Heritage listing of the "Hopewell Ceremonial Earthworks."
He said "a lot of good things are about to happen," and that though the park units he manages are outside the city limits, much of the infrastructure that supports them are inside.
---
Amy Mears complained to council about a house on Race Street behind her East Water Street home that she said has multiple health, occupancy, and safety violations, among other issues – which also apparently includes homeless housing, prostitution, and drug abuse.
---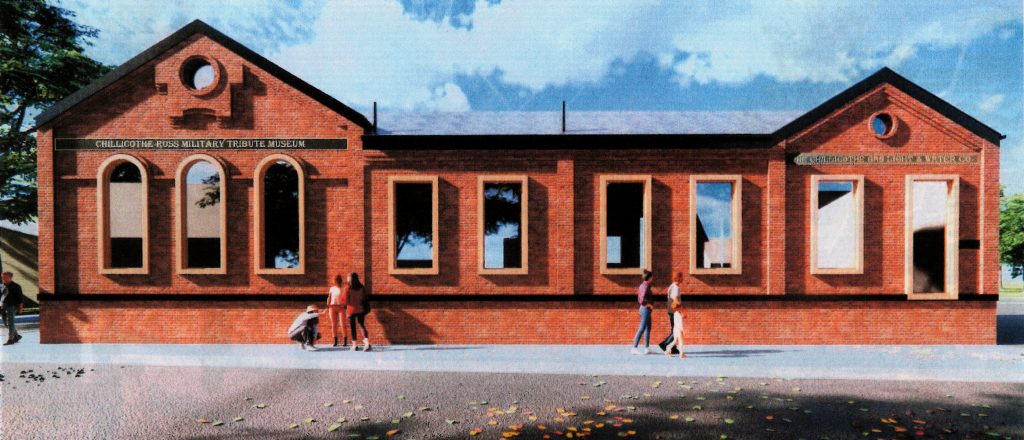 Melody Hatfield handed out renderings of what she would like to see done with the city-owned building next to Veterans Park.
As city facilities are moved into the former "Pepsi Building" on East Seventh Street, the brick historical building at the dogleg of Park Street will be vacated, and she has been working on plans to transform it into a military museum.
Formerly Melody Lapczynski, Hatfield worked on getting Chillicothe designated a "Purple Heart City" recently.