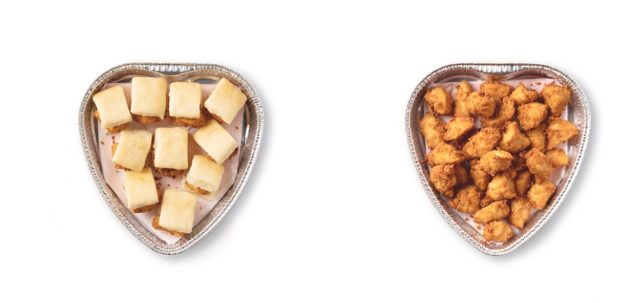 US – Chick-Fil-A is offering a new kind of Valentine's day treat, a heart filled with goodies they offer at the restaurant.
Rather than chocolates, teddy bears, or even dipped strawberries, the company is offering Chicken nuggets, mini yeast roll chicken sandwiches, brownies, or Cookies in a tin shell.
The heart-shaped tins are available in February for pickup or delivery, there's no extra cost for the tray just the normal cost of the food.
Link here for the item: https://www.chick-fil-a.com/menu#heartshapedtrays