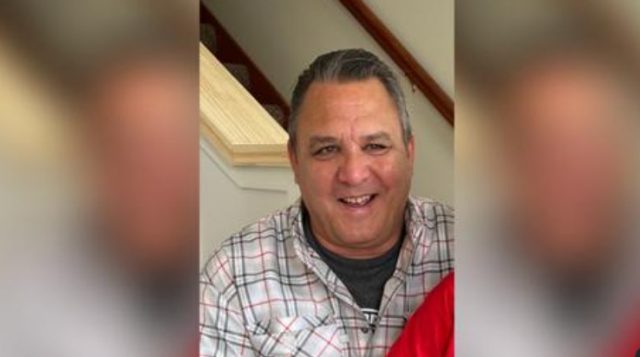 Charles David Eveland, 63, passed away unexpectedly on April 6, 2023. He was born January 19, 1960 to Thomas and Patricia (Maynard) Eveland in Circleville, Ohio. He is survived by his adoring granddaughter Sadie, son Dustin (Katrina) Eveland, siblings Fred (Kathy) Eveland, Robert Eveland, and Rebecca Mancini, nieces and nephews T.J. (Marisha) Eveland, Christine (Bryan) Gedeon, Jessica and Dylan Eveland, Maggie and Jake Mancini.
Charlie was a free spirit, singing and dancing through his life like the rolling music from his dobro and living out the stories sung by his country music heroes. Each day was an adventure and lived like a fresh start, nothing holding him back, in search of fun, friends, music, and a good time crowd. Charlie lived out his adventures in his favorite fishing holes, bowling alleys, on the open road on motorcycles, and in local haunts. He will be remembered by all as a fun-loving, carefree, quick-to-sing-and-dance staple of the Circleville community where he was a long time member of the Elks #77 and the Eagles #685. Despite his rough exterior, "Chas Man" was loved by children and had a genuine quality of connecting with kids of all ages. He understood and lived by their simple, uncomplicated, joyful view of the world and they could sense his authenticity and loved his humor. Charlie will be missed dearly among family and friends, with one less song played at holiday celebrations and fireside parties. In all, Charlie will be remembered as he spent his final years – still fun-loving, carefree, and ready with a song, but living to please the love of his life, his "honeybee" Sadie Jane.
A loving family member described his life best when remembering a recent visit from Charlie: He burst in, played a song, had fun, and was gone before we knew he was leaving. No better words could describe the life of Charles Eveland.
Graveside services will be held on Tuesday, April 18, 2023 at 1:00 p.m. at Forest Cemetery with Pastor Mark Nodo officiating. Close family and friends are invited to Dustin and Katrina's home following the service.
Online condolences can be made to www.wellmanfuneralhomes.com.