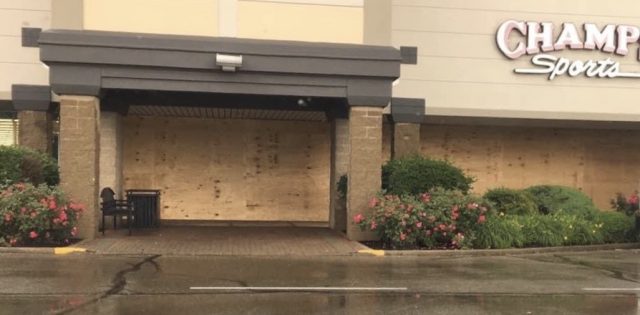 CHILLICOTHE – Chillicothe Champs has boarded itself up in front of protests in Chillicothe this weekend, although claims of protests to be peaceful and working with police.



According to Black Lives movement Chillicothe, the group will be meeting in the park to organize and make signs from 12-130. The march will take place at 130 from Enderlin circle and will go out of the park and up Paint street ending at the courthouse, it will be led and followed by a police escort. Once at the courthouse they will block off Paint street, the area blocked off will be determined by the number of people who show up for the march.



The Black Lives Movement is working with Police establishing a legal and peaceful protest. They have worked with the city and received a legal permit and are working with police during the event.
Champs has had corporate orders to board up stores during events. This has been a standard for many stores across the country.