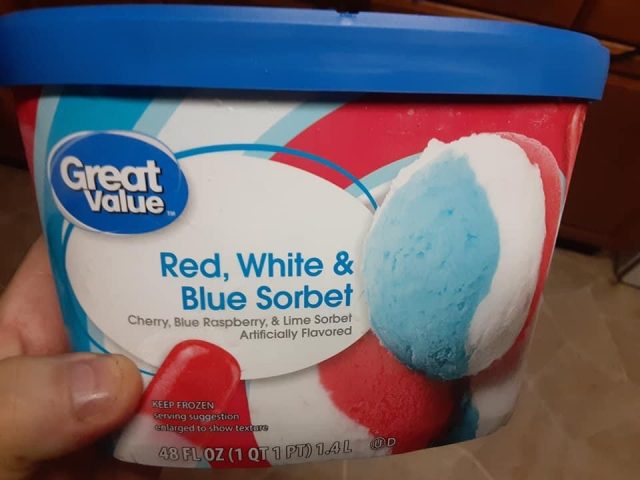 US – Walmart is announcing a new frozen treat by the half gallon that tastes like the classic flavors of a bomb pop.
Called Great Value Red, White, and Blue Sorbet, it comes in a 48 oz container and holds three flavors Cherry, blue raspberry, and lime sorbet all swirled together.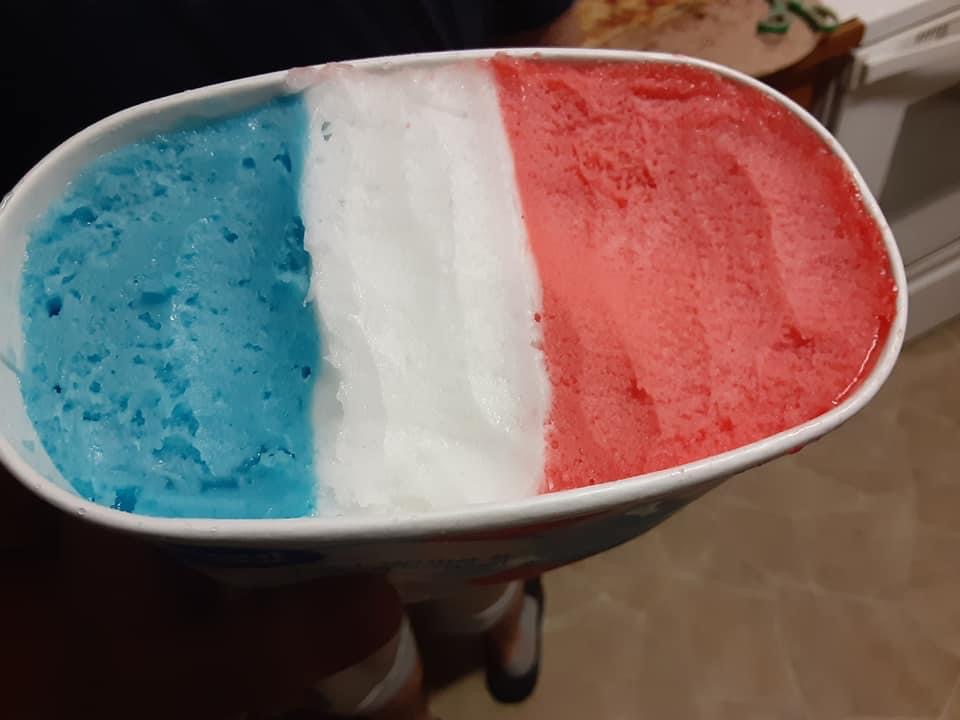 The item is just being stocked at local Walmart stores nationwide this week.