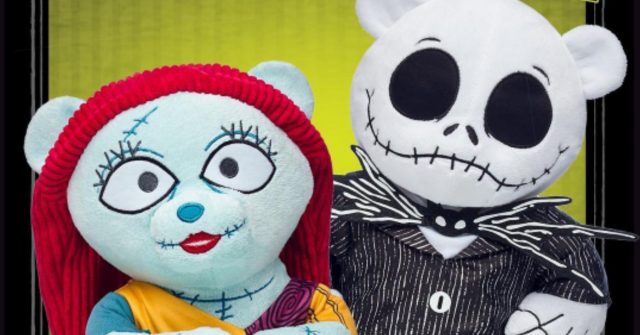 USA – Build-A-Bear is jazzing up their line up of collectable bears with a exclusive pair of bears that depict a halloween cult classic, The Nightmare Before Christmas.
According to the website this a a online Exclusive pair of bears featuring Jack Skellington and Sally Bundle.
"It's The Pumpkin King of Halloween Town himself! Jack Skellington is a whimsically dark stuffed animal that's available exclusively online. Fans of Disney Tim Burton's The Nightmare Before Christmas can make their own merry misadventures with Jack's signature suit and "This Is Halloween" song chip included in this bundle," according to the website.