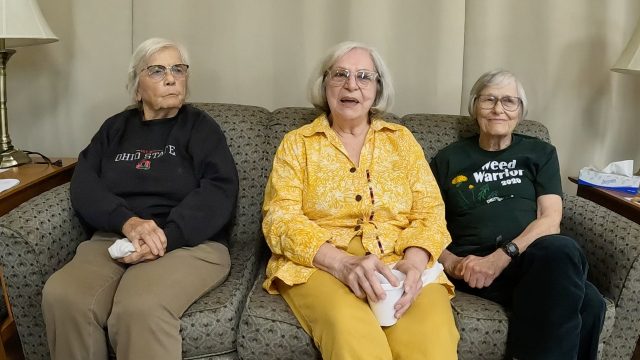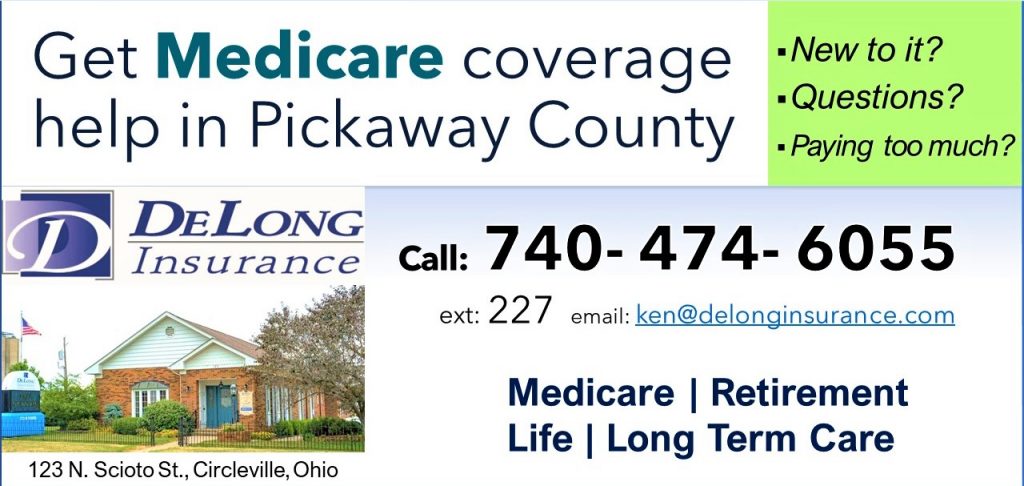 Waverly & Chillicothe — The Chillicothe Garden Club held their September meeting in Waverly's retirement village, returning there after their meeting and tour in April.
Alan Davis, who retired from running finances at Adena Health System, gave a slide show on the gardens he built around his Pike County home that he recently left for Bristol Village.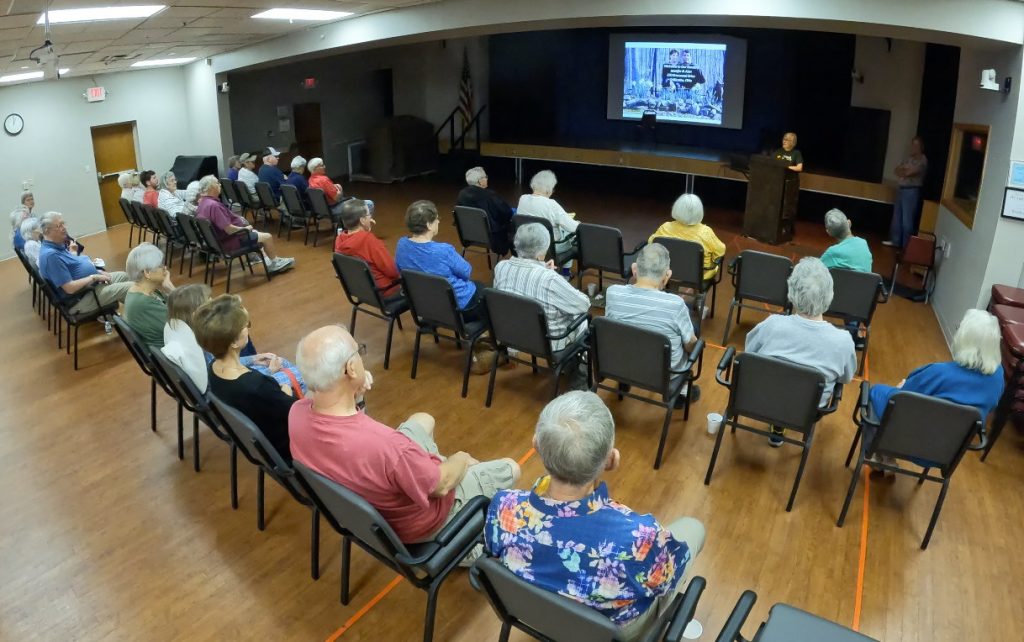 Afterward, I interviewed representatives of the "Happy Weed Warriors," the broad-based garden club of the retirement village. Hear them explain the various gardens and activities they have there in the below video interview.
To see my photo essay on the previous Bristol Village visit in March, visit my Facebook posts: part one, part two, and part three.
For information on the Chillicothe Garden Club, especially about upcoming meetings, call member Priscilla Steele at 740 / 774-2708 or treasurer Suzie Natoli at 740 / 701-0188.
"Bristol Village is the flagship senior living community of National Church Residences, a not-for-profit leader in senior living since 1961…nestled on 133 acres in the scenic hills of southern Ohio…our neighborhood of 300 homes provides a unique and truly independent alternative to the average senior living community…
"We foster a community of independent homes and independent people..With more than 50 resident-led organizations, our residents have the opportunity to create their own retirement experience."