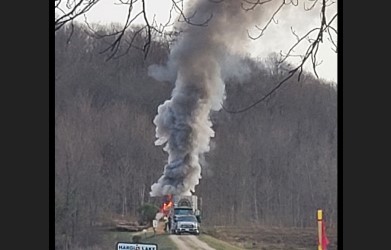 PICKAWAY – First responders are heading to Hargus Lake for a tree chipper that is on fire at the dam area at 6:35 pm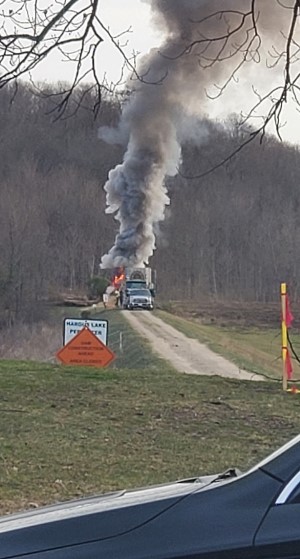 According to dispatch several units have been called to the scene. The vehicle appears to be part of the construction crew working on the Dam project.
Witness say that smoke can be seen for a mile.
Everyone is out and safe no injuries have been reported.
Crews are working to preparing the Dam for rehabilitation and construction, reducing water levels over 50 feet.
The new project will include installing a new spillway and rehabilitating the downstream slope of the dam that was originally constructed in 1947 and reconstructed in 1956. Around 10-15 acres of trees will be cleared for the project.
"Visitors will still be able to fish, but access to the shoreline will be limited. Currently closed the bait shop will not reopen this 2021 season, said ODNR," The Marion state park campground will remain open and picnic areas near the marina will also be open."
What will close
The parks boat ramp will close due to low water
Visitors are asked to avoid construction areas
Parts of Perimeter trail across the dam will close
Mountain bike trail will be closed
Parking areas near memorial will be closed
Shelter house will be closed.
The project is expected to be completed in later 2022