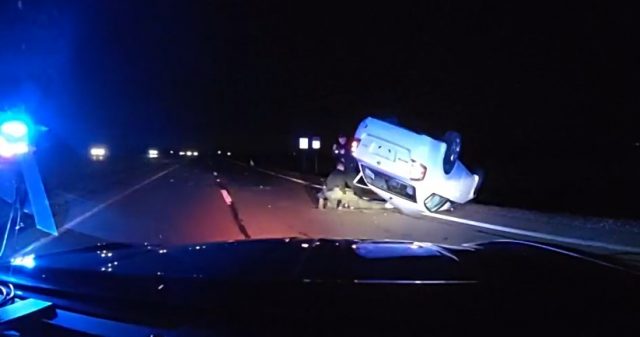 PICKAWAY – An attempt to stop by OSP has led to an injury traffic crash on US-23 around 8 pm.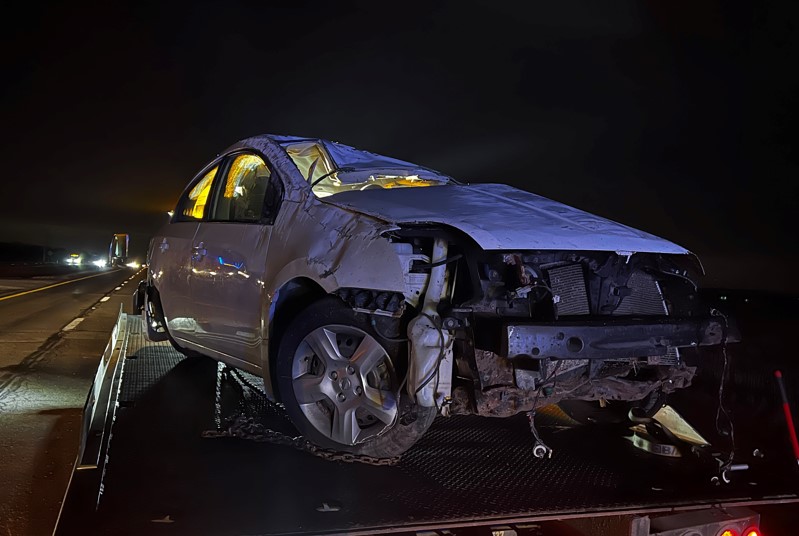 According to Pickaway Ohio state highway patrol, Grove City police attempted to stop the driver on Stringtown road when he fled police, he then went Northbound on I-71 to I-270 to US-23 where Grove city attempted at stop at Rathmell and US-23 where the driver almost crashed. After that situation police then turned off their lights and just followed the vehicle and called ahead to Ohio State Highway patrol who was waiting at the rest area just North of South Bloomfield with spike strips when Grove City abandoned the chase.
Just as the spike strips were put away the BOLO car came past them at the rest area, and two OSP vehicles started a pursuit. Officers reported that they attempted to box him in but he swerved aggressively lost control and rolled his Nissan Sentra on its top at the intersection of 752 and US23.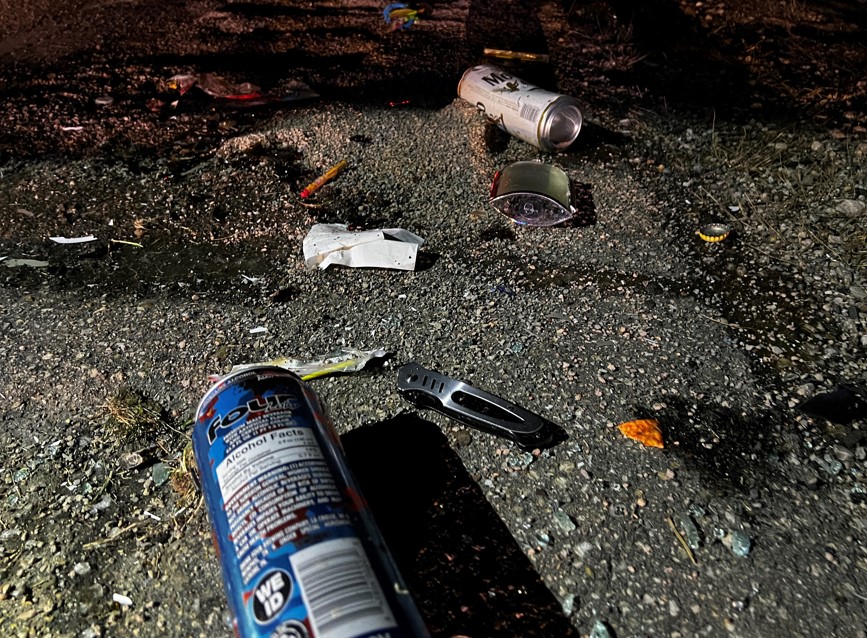 The driver had some injuries from the crash and was transported to Grant Hosptial by ambulance.
In the wreckage of the vehicle, over half a dozen tallboy beer cans were tossed from the vehicle.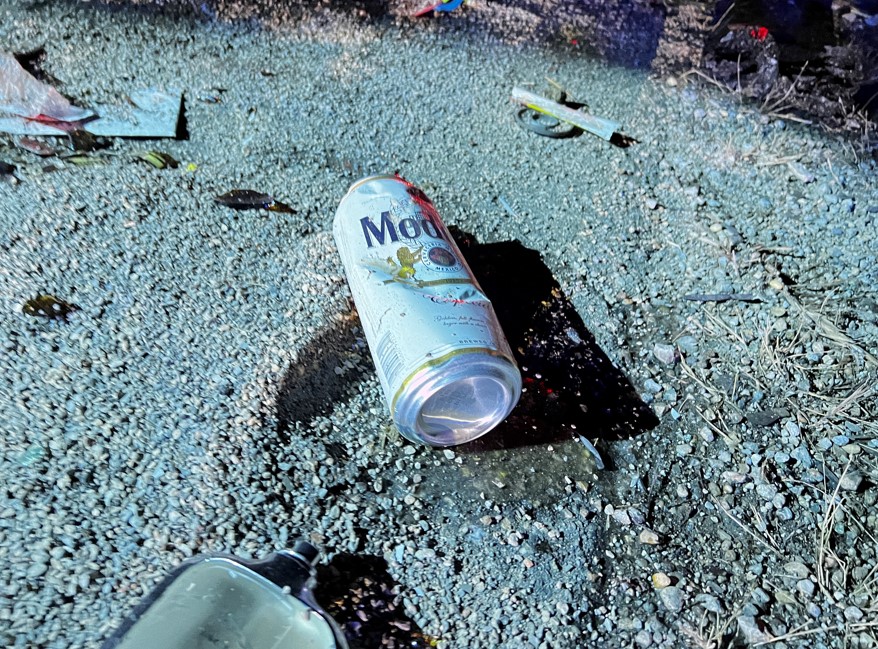 OSP said that alcohol is considered a factor in the crash.
The crash shut down the Northbound lanes for about 45 minutes for clean-up. No OSP vehicles were damaged in the pursuit or crash.