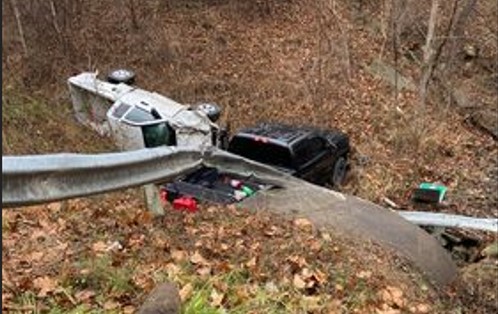 ROSS – A two-vehicle crash has been reported on US-23 in Ross County at 1:45 pm on Tuesday.
According to early reports, 1800 squad is en route to a two-vehicle crash at US-23 Northbound and George Hollow road. At least one driver has been reported to be trapped in a vehicle that rolled over and on its side in a ditch.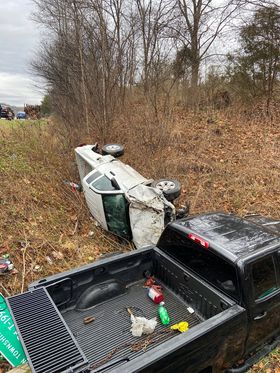 UPDATE: According to first responders on the scene, two trucks both were heading Northbound. White truck lost control and hit the black truck and sent them off the roadway into the ditch beside. The white truck rolled over and had injuries.
A total of six people were transported to Adena with injuries, Four adults and two children.