PICKWAY – Emergency squads responded to the scene of a three-vehicle crash on US-23 on Thursday
According to law enforcement on the scene around 2:40 pm, an erratic driver was called into the Sheriff's department for driving all over the roadway and stopping in traffic in front of the White Castle on US-23. The Calls were relayed to the Sheriff's deputies who attempted to locate her as drivers radioed in her location. Around the area of Sperry drive close to Walmart the woman caused a crash between her, a semi, and another vehicle.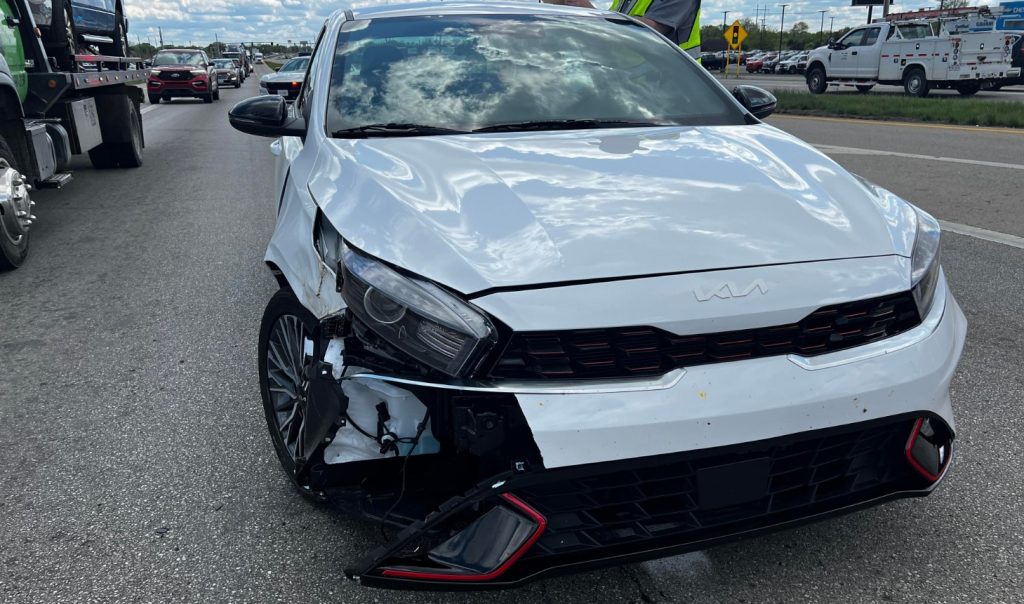 The erratic driver Angela Trimble, 48 was driving a 2023 Kia K5 that was reported to have around 300 miles on it, she crashed into a red sedan causing injuries to the driver, that driver was transported to Berger Hospital. The semi had minor damage and the driver was uninjured.
Trimble was arrested after OSP suspected she was under the influence. She has been charged with OVI and speed limit traffic violations. She is currently in Pickaway County jail
Trimble was arrested in 2021 for a similar situation where she fought the sheriff's deputies and was tased that story below