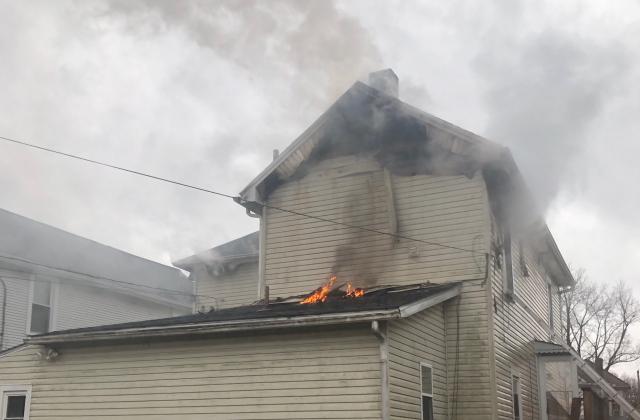 Lancaster:: Police reported a structure fire in the South East area of Lancaster.
According to reports the Lancaster Fire crew 2 was dispatched to 633 East Chestnut Street, when a neighbor called 911 for the report of a structure fire. When firefighters arrived on scene they quickly entered the building and accessed that no one was home, initial reports were that people were entrapped in building.
Mutual aid was called in from Pleasant Township Fire Department, Greenfield Township Fire Department, and Hocking Township Fire Department.
Flames were seen on the second level of the home and smoke coming from upper windows. Luckily according to the Fire Department a quick aggressive attack was able to get the fire under control quickly and the structure may be able to be saved.
The fire department took about a 20 minutes to get the fire under control. No word yet on what caused the fire.






Photo from lancaster fire department