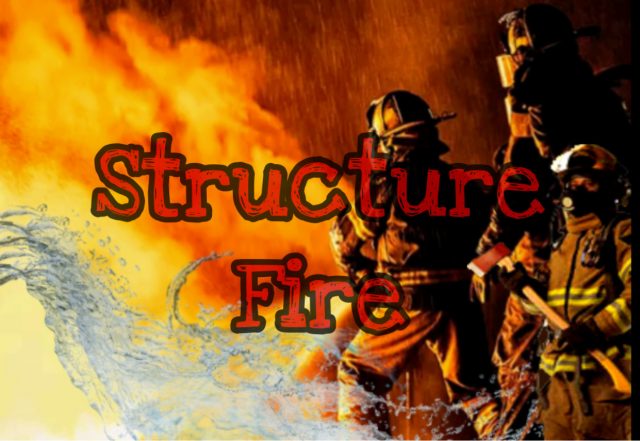 ROSS – Emergency crews arrived on the scene of the structure fire at 8:30 pm on Saturday.
According to Ross County reports, a fire started in a home located at the 1900 block of Sugar Creek Road. When sheriffs arrived they found the owner of the home outside and the rear of the home was fully engulfed in flames. Muliple fire crews arrived on the scene to fight and contain the fire.
At least half of the structure was consumed during the fire, the owner told Ross County Sheriff that he was in the basement when he saw smoke coming from the area of his wood-burning stove and evacuated
No one was hurt during the fire, the Fire marshal will investigate the cause of the fire.